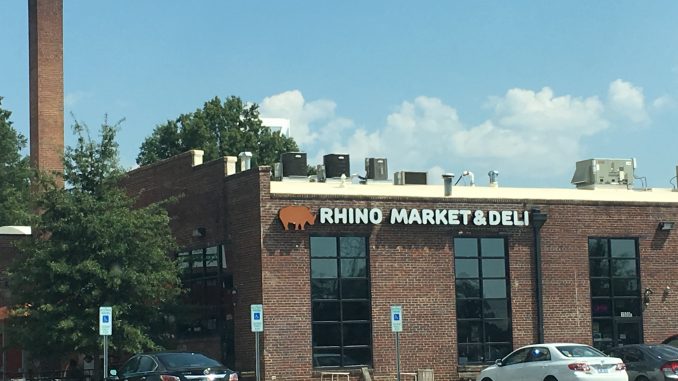 While Rhino Market doesn't specifically outline their vegan options on their menu, they have always been vegan-friendly and accommodating modifying their vegetarian menu. Similar to Common Market, they offer beer, wine, snacks, along with their deli. 
The two sandwiches that have been in our rotation since we first discovered them are the Tofu You and the Chaud Legumes. Be sure to subtract the cheese and the aioli from the Chaud. We like to add hummus and banana peppers. It is the perfect sandwich to order when you feel like you haven't eaten any vegetables lately and are consuming too many fake meats.  It features grilled portobello mushrooms, zucchini, onions, and red peppers served on ciabatta. 
The Tofu You used to come with buttered bread, but at one point they eliminated that as the default option. Might want to remind them no butter, just in case. The Tofu You is a barbecue tofu sandwich with vegan mayo, pickled veggies, and lettuce on sourdough. It's always a hard choice between the two sandwiches.
The house vegetable soup is always available and is another solid option.
They have a few more menu items that are vegan or can be made vegan, as well as a build your own salad or sandwich option. If you find something else worth trying, let me know because it is unlikely we will venture away from our favorites.
Rhino Market now has at least 3 locations around Charlotte: Uptown, Wesley Heights, and in NoDa. Their website says they are also in the airport and in South End.