Despite it's artsy, traditionally counter culture reputation, the vegan options in NoDa have been pretty sad for a city the size of Charlotte. Only recently have they started to turn around. NoDa Bodega is one of the highlights offering a vegan menu every Thursday night to go along with the totally vegan Oh My Soul restaurant on Davidson.
NoDa Vegan Guide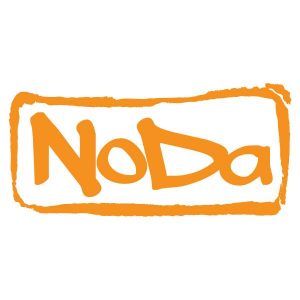 Oh My Soul – Finally, an actual vegan restaurant in NoDa! A legit dining option all day with something for everyone and a great patio space. One of the best vegan spots in Charlotte.
Noda Bodega – If I'm not mistaken, Thursday night is the only night they for sure have vegan options and it rotates every week. With menu options ranging from Banh Mi jackfruit sliders, a variety of tacos, to Loaded Tots and a Chicago-ish Carrot Dog. Definitely worth checking out.
The Goodyear House– The menu lists veg options with several vegan options available. The Cashew Mac is the crowd favorite.
Growlers Pourhouse – This used to be a solid option for vegan food and beer. Unfortunately, they no longer have their chipotle veganator which paired perfectly with their fries and beer list. They do offer some tempeh tacos, but if you eliminate the aioli, there is not much flavor. They still have delicious fries and are a nice spot to grab a drink. Also, a sloppy joe is said to be vegan.
Sabor Latin Street Grill – See the Sabor rundown. Based on other feedback, the brown rice/quinoa is vegan and the regular rice is not.
Cabo Fish Taco – They do offer tofu. Rumor has it, they put butter in the rice. Waiting on feedback from the restaurant directly.
Jack Beagle's – They now offer the Impossible Burger. Other than that, pretty slim selection.
Deejai Noodle Bar – The original location used to be a staple, but it's been awhile since we visited. They can definitely help you select a good vegan option.
Heist Brewery – The first spot to host the original Charlotte Vegan Drinks, they have typically been accommodating in fixing up a vegan dish. Their online menu now identifies vegetarian and a few vegan options. Seitan nuggets and a seitan wrap. They ruin the Brussels with bacon jam and Parmesan. Solid beer. Could do worse.
Pepperbox Doughnuts – Great coffee and doughnut shop with vegan doughnuts clearly marked. The majority of their offerings are typically vegan. The NoDa location also offers a fantastic vegan breakfast sandwich.

Tips from Vegan City Charlotte Facebook group:
The people know best, so here are a few tips and suggestions directly from Facebook.
" Yes! Sabor has basic vegan options for Mexican food. Growlers has tempeh tacos and a portabello burger. NoDaBodega has a vegan menu on Thursday nights. Heist has a stir fry and usually at least one other option. Haberdish has a cauliflower steak and sides (ask for their vegan menu to see modifications). Cabo has tofu and the noodle bar too as the person above mentioned. NoDa Brewery virtually always has Tin Kitchen as their food truck, which sells cauliflower tacos and chickpea curry tacos that are easy to veganize. Sometimes there are vegan friendly food trucks at Company store." – AG
"Cabo puts butter in their rice and some of the servers don't seem to be aware so they may tell you it is vegan. Deejai Noodle is great!" -LMF
"Heist has been very accommodating. They have tofu & black bean burgers on stock and the cooks/waitstaff have worked with me on all my orders." -PWW