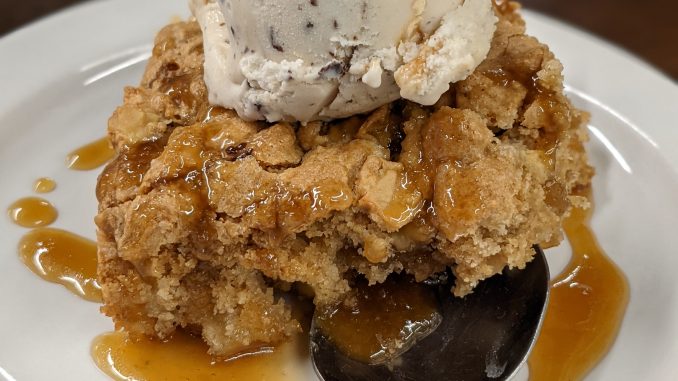 Why am I surprised every single time at how good the vegan options are at Noda Bodega? Every Thursday, they have vegan night with a rotating menu of vegan options. Typically, two dinner options and a dessert. Per Instagram, they have vegan options every day, but Thursday night should be your target.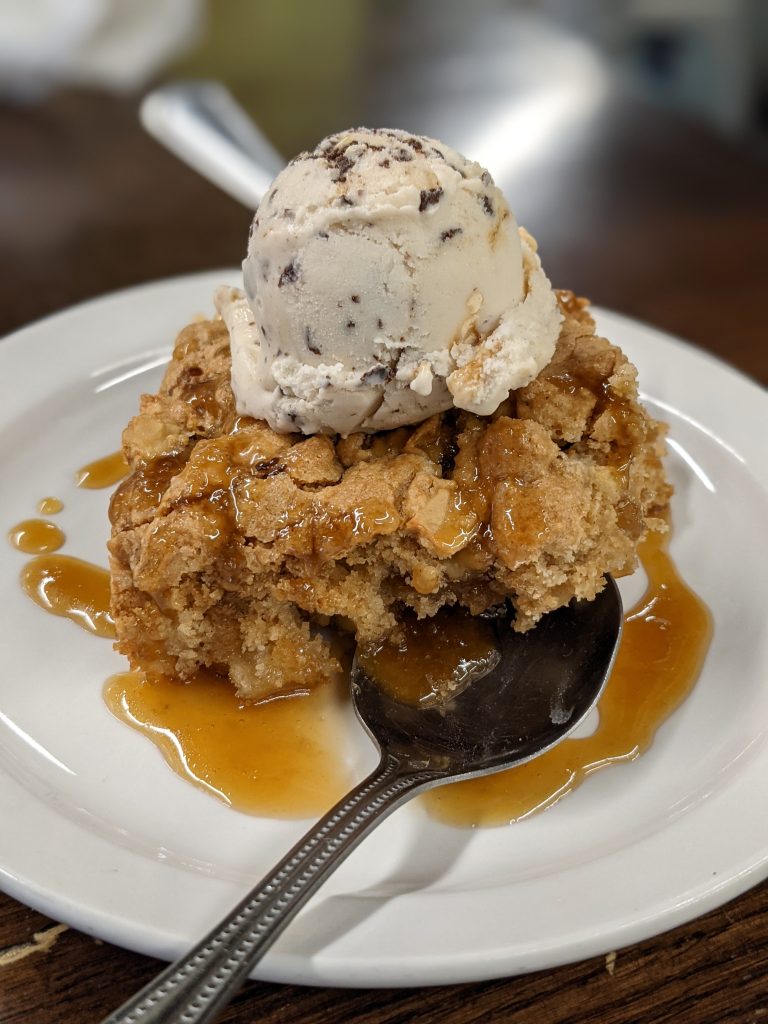 This past week was a Filipino style, dressed up chicken sandwich with Umami Dip, Achara, Secret Sauce, and carmelized pineapple. There was a ton of different flavors going on, but I didn't want to stop eating it. The other dish was Fire & Ice featuring spicy seared Schezwan tofu cutlet over chilled soba noodles with peanut sauce, veggies and seaweed salad. You never know how a non-vegan restaurant is going to do with tofu, but they knew what they were doing. Again, it was wonderful. 
If the word chocolate isn't in the dessert description, I'm usually not going to be a huge fan. However, the Apple Walnut Cake won me over right away. 
Since the menu rotates, you may not get any of the food mentioned above, but we have been satisfied with every menu item we have tried.