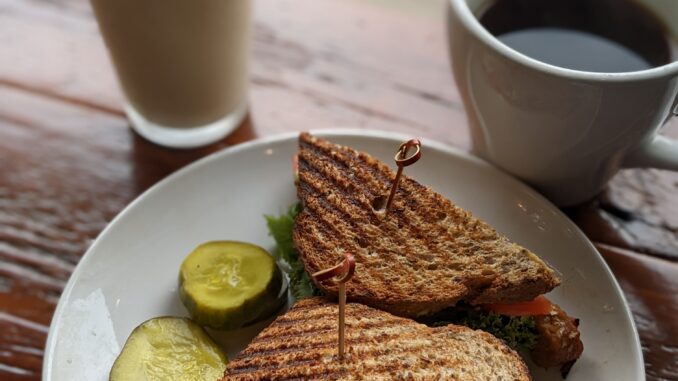 I'm not entirely sure how we decided to go to Milwaukee, but somehow we ended up there. It is not overflowing with vegan options, but they did have enough good options that made for a solid weekend of eating.
Not knowing much about the area, we attempted to stay in a spot with the highest density of vegan options. We ended up not far from Brady Street and just a few blocks from the lake.
We found several great vegan breakfast options in Milwaukee and did alright with lunch and dinner. .
A super cute vegan restaurant open for breakfast and lunch Thursday through Sunday. Both dishes we ordered were filling and the coffee was tasty. Service was super friendly as well. We probably would have returned had they been open any other day of our trip.
A cool vegetarian spot on the east side where most menu items can be made vegan. We ended up returning here for breakfast the next day as well. We enjoyed their coffee with refills to get the day started. The Spartichoke crepe and Basic Breakfast Panini were really good.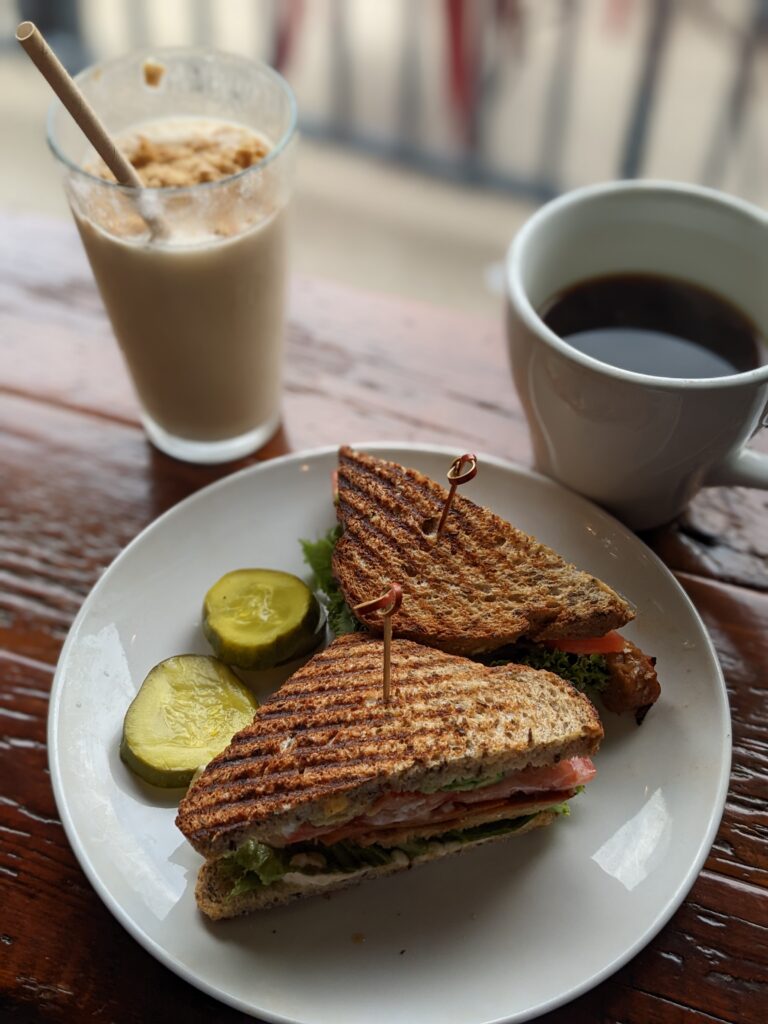 I was most excited to go here since it is pretty rare to find a vegan brewery. We got the nachos and tacos and tried several beers. They have quite a few arcade games around the room as well. I had really built this place up in my mind before going, so the bar was set high. Overall, we had a fun time here and enjoyed the beer and food.
On the Bus is located inside the Milwaukee Public Market which is just off the free Hop route. It was one of my favorite stops in Milwaukee and we ended up here twice. Great for breakfast or lunch. We tried four different options and loved everything. The market has plenty of seating upstairs.