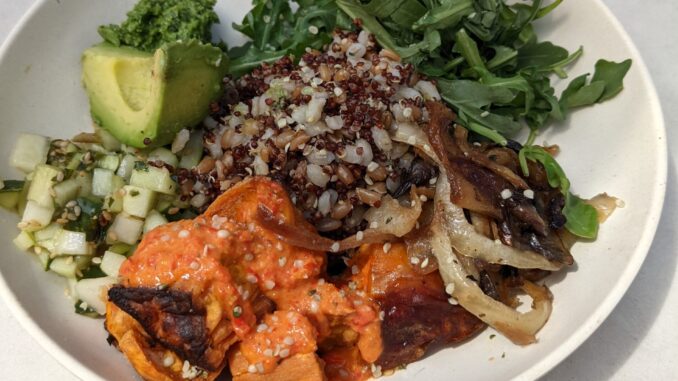 Charlotte's South End has a decent amount of vegan options, despite having limited all-vegan restaurants. It's always hard to say where the specific boundaries of South End begin or end, but these are some of our top choices in the heart of South End.
The only all-vegan spot in the heart of South End. They offer organic, locally sourced, plant-based food and juices. One of the first vegan places in Charlotte and they are still going strong.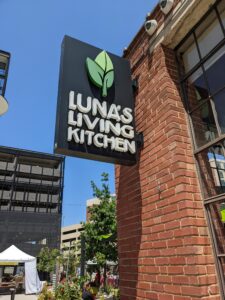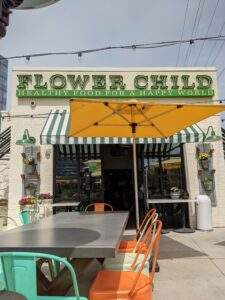 Flower Child clearly marks their vegan and gluten free options on their online menu. The Mother Earth Bowl is our regular go-to option upon returning from a glutonous weekend of unhealthy vegan eating.
You can find Futo Buta on Bland Street, just off the lightrail. Their online menu has a few more vegan options than I remember on our visit many years ago. Ramen, buns, donburi, and tofu skewers. Common Market always has vegan options. From a breakfast burrito in the morning to the late night menu, they will have something for vegans. The Southwest Rito definitely hits the spot after a few drinks. 
Pepperbox Donuts is essentially a vegan donut shop. They clearly mark their vegan donuts and typically there are only a few that are not vegan. They also have one of the best vegan breakfast sandwiches in Charlotte.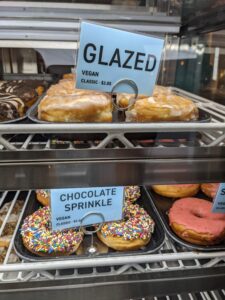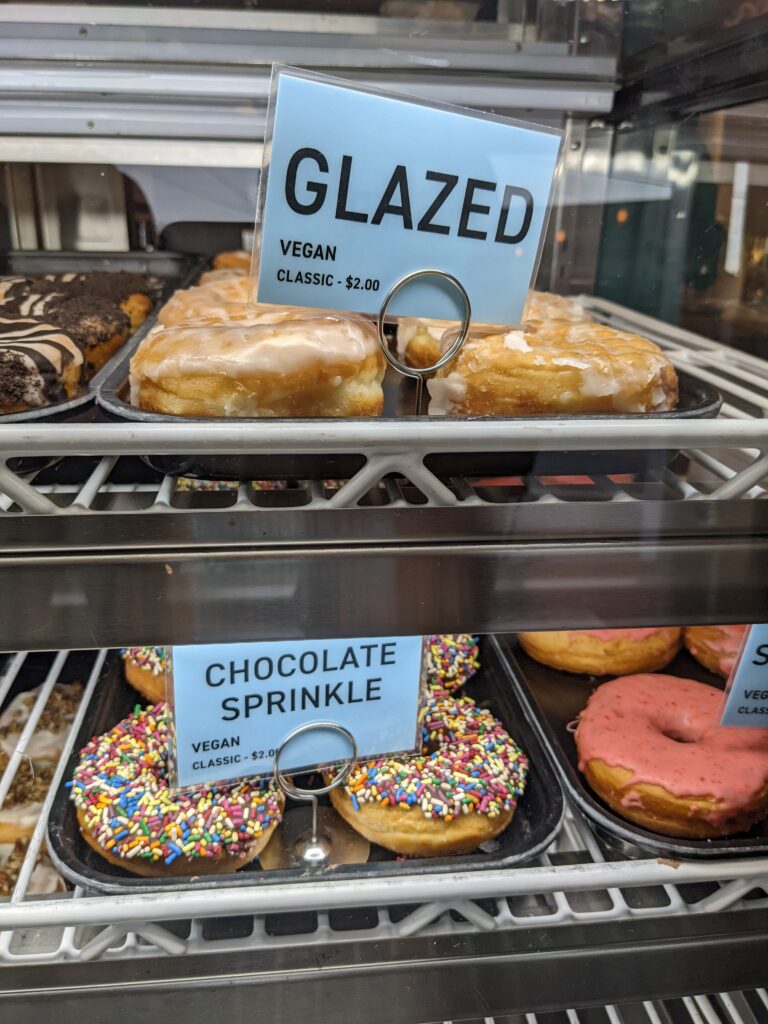 For Breakfast, they serve a Fresh Start Wrap with vegan sausage, spicy aioli, peppers, greens, and beans.  They also have a veggie burger bowl on the menu. 
Jeni's has a few staple vegan flavors and occasionally seems to rotate a new one. The Texas Sheet Cake is probably still my favorite ice cream option in South End.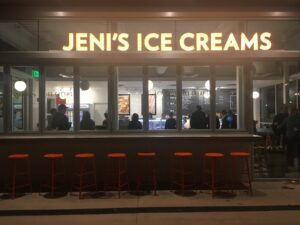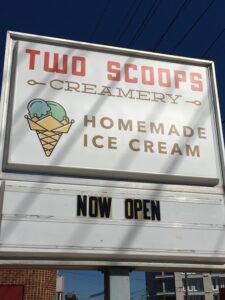 Another ice cream shop in South End that offers a few vegan flavors. Their website lists German Chocolate Chips, Chocolate Oreo, Key Lime Pie, and Birthday Cake.
Sunflour Baking Company is a bakery/coffee shop that typically has a few vegan pastry options. They are also one of our top picks for ordering a vegan cake.