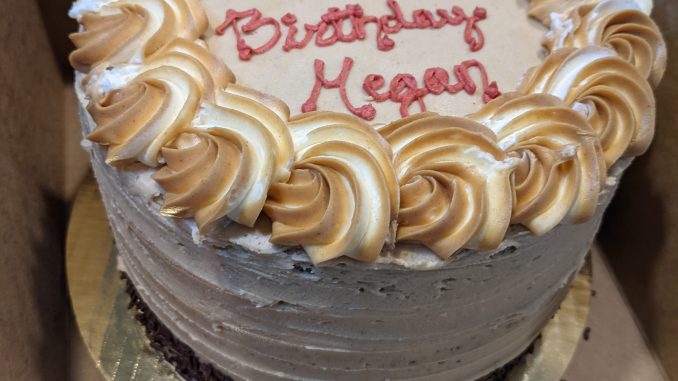 Sunflour Baking Company has been offering vegan options for as long as I can remember. They have been our go-to source for vegan birthday cakes for years and it is always a crowd pleaser. The cakes always seem so massive when you get them home, yet somehow they always end up disappearing.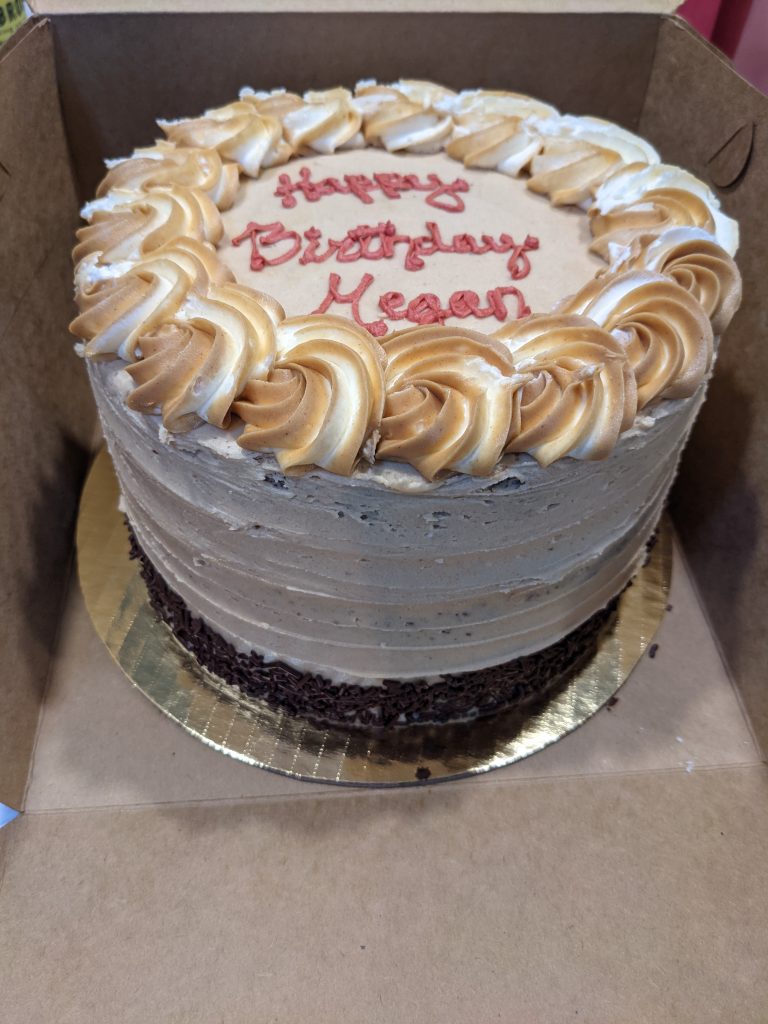 They have a dedicated vegan page on their website and the tags in store will clearly identify what items are vegan as well.
As far as cakes go, here are the options:
Cake flavor: chocolate, vanilla, banana
Frostings: Vanilla, espresso, raspberry, zested lemon, whipped chocolate ganache, peanut butter, strawberry, and almond
They can also do some vegan, gluten free options.
With 4 locations (Elizabeth, Dilworth, Harrisburg, and Ballantyne), you shouldn't have any trouble ordering your next birthday cake. Typically, they just need 48 hours to prepare the order.
Don't forget they are also a coffee shop serving tea and Pure Intentions coffee. Plus, they always have a few vegan pastries available. Last time in, on their summer menu, there was a zucchini strawberry muffin and a peach and raspberry bar (gluten free) that was delicious. The vegan matcha lemonade sounded tasty as well, but we needed our coffee.