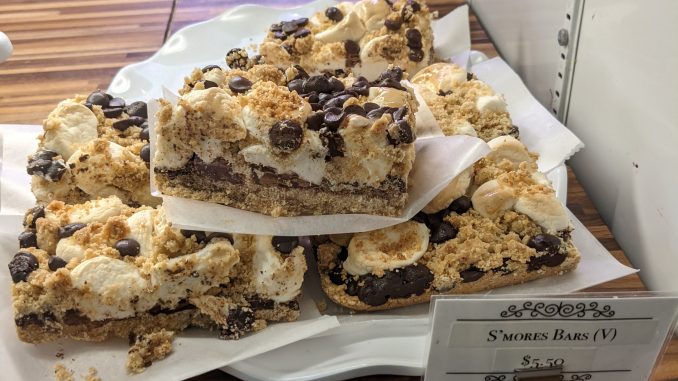 While staying in Raleigh for a few nights, we were disappointed with the breakfast options in the downtown area and happened to come across Bonafide Bakeshop and Cafe on HappyCow. It was about 25 minutes from our AirBNB, but turned out to be well worth the drive.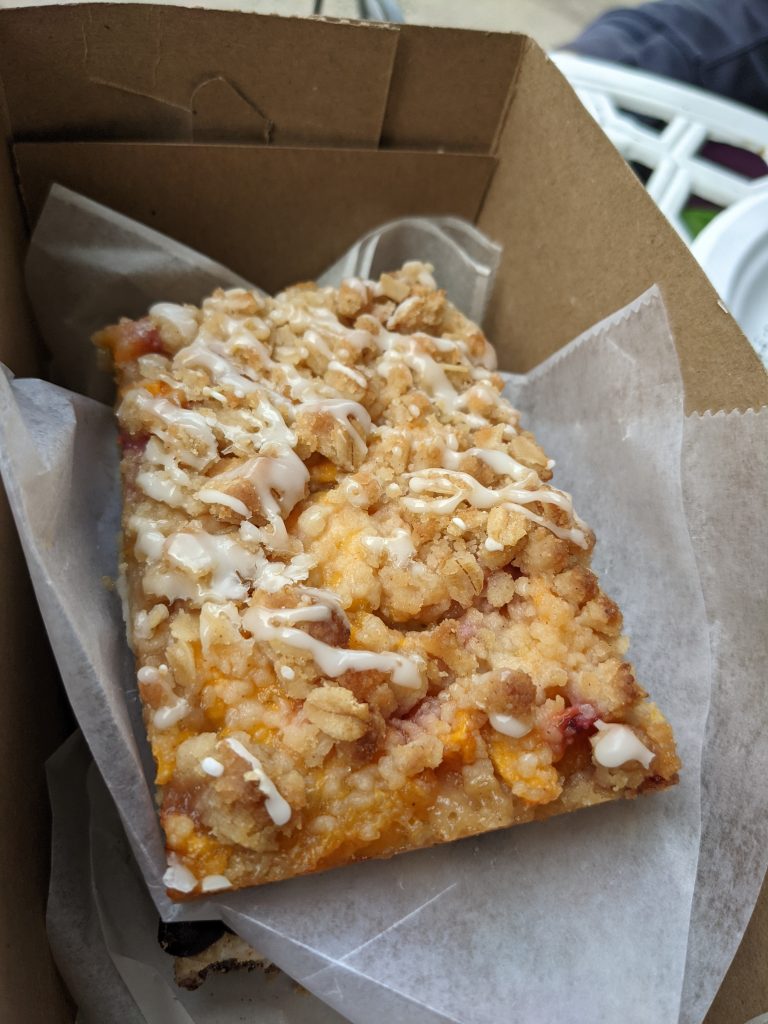 Not only do they offer a solid assortment of vegan pastries and treats, they have a few breakfast sandwiches to choose from. They clearly label their vegan options so there is no guess work involved. We ordered both of the vegan breakfast options (Just Egg Sandwich and the Beyond Florentine Sandwich) and were satisfied with them both. We couldn't leave without grabbing a vegan S'mores Bar and another peach something bar. Both were excellent. The S'mores Bar was as over the top and amazing as it looked. 
If you're not there at breakfast time, no worries, because they have several solid sounding lunch options (Buffalo Tofu Sandwich, Southwest Tempeh Sandwich, Mediterranean Eggplant). Check out their full menu here.