Sanctuary Bistro landed in Charlotte from Berkeley, California to open in February 2020. If you are looking for a solid vegan date night spot in Charlotte, they offer a more upscale dining experience.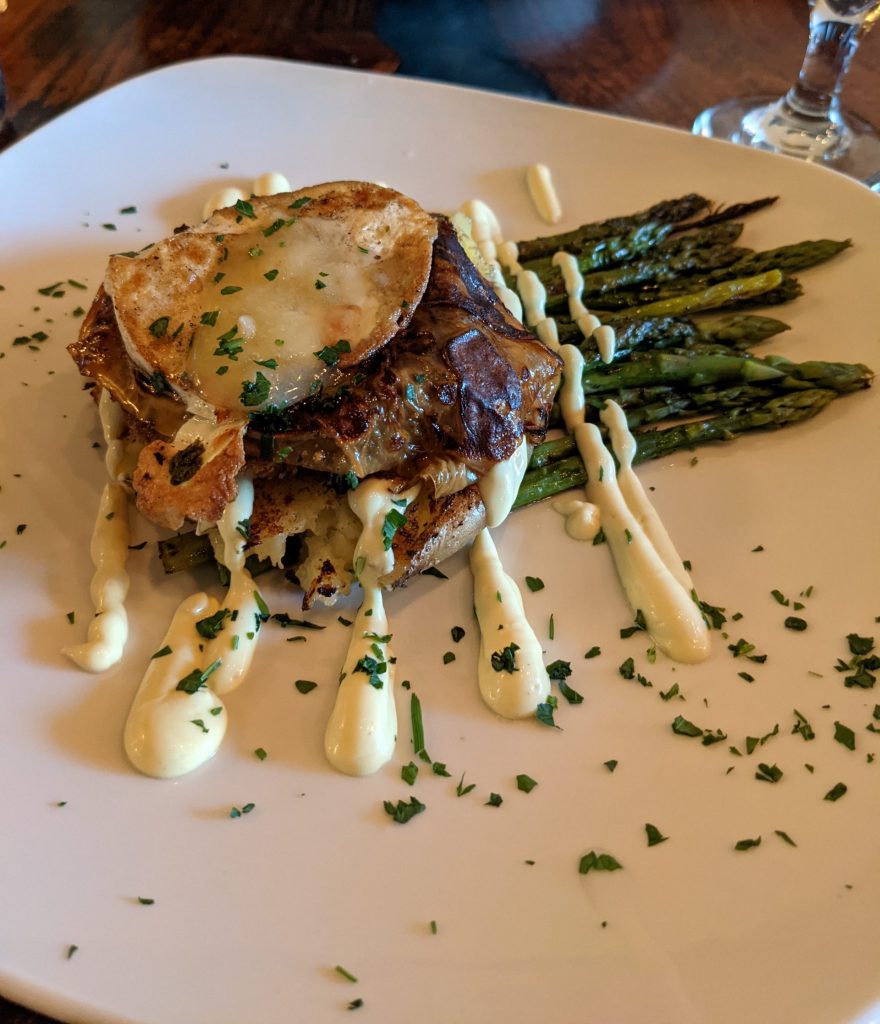 Sanctuary Bistro is Charlotte's equivalent to Plant in Asheville or Vedge in Philly. Be sure to make reservations ahead of time as it is a small space with limited dine-in seating. 
While we enjoyed everything, the Barvecue Mignon was the real standout and the only thing I would for sure recommend and order again. 
I have seen nothing but positive feedback about everything at Sanctuary Bistro so it is definitely worth checking out. We did have a few things that weren't as top notch as we had hoped. The Polenta and Lions Mane was a little underwhelming. The polenta seemed to lack flavor and the Lions Mane was overpowering with Balsemic. The broccoli and bacon souffle was a unique dish, but if you didn't get a piece of something with a bite it was a little blah as well. I did enjoy the Smookie (S'mores cookie) for dessert. 
They are located in south Charlotte in the same strip as Trader Joe's in Piper Glen off of Rea Rd, probably less than 25 minutes from Uptown.