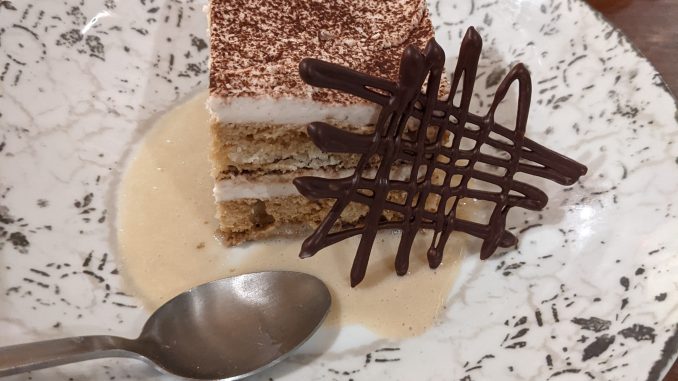 Alchemy is closed for good as of July 2022.
Alchemy serves a variety of unique vegan options from a vegan charcuterie plate to a seitan and risotto. Four of the eight large plate menu options and just under half of the small plates are vegan as well. Sadly, there was just one dessert option.
One small thing I really appreciated when looking at their menu is the asparagus and spinach salad by default is vegan for $10. If you want to add chicken or shrimp, there is an extra charge. Most restaurants would offer the salad with meat, then charge you the same higher price for removing the animal carcass to make it vegan.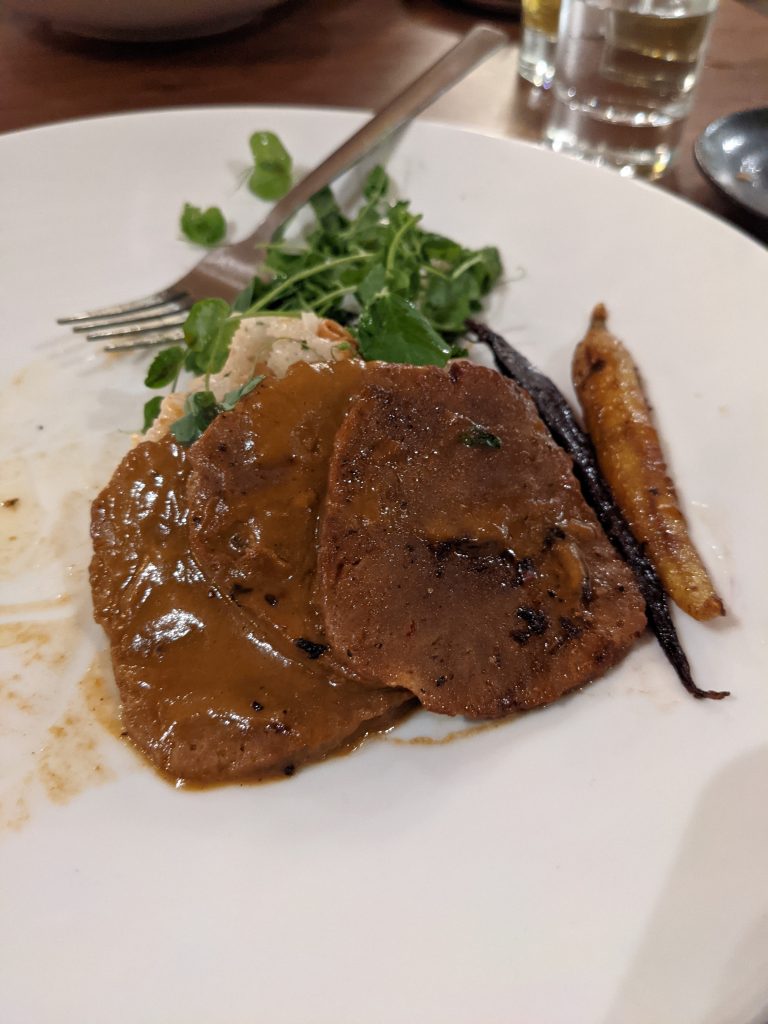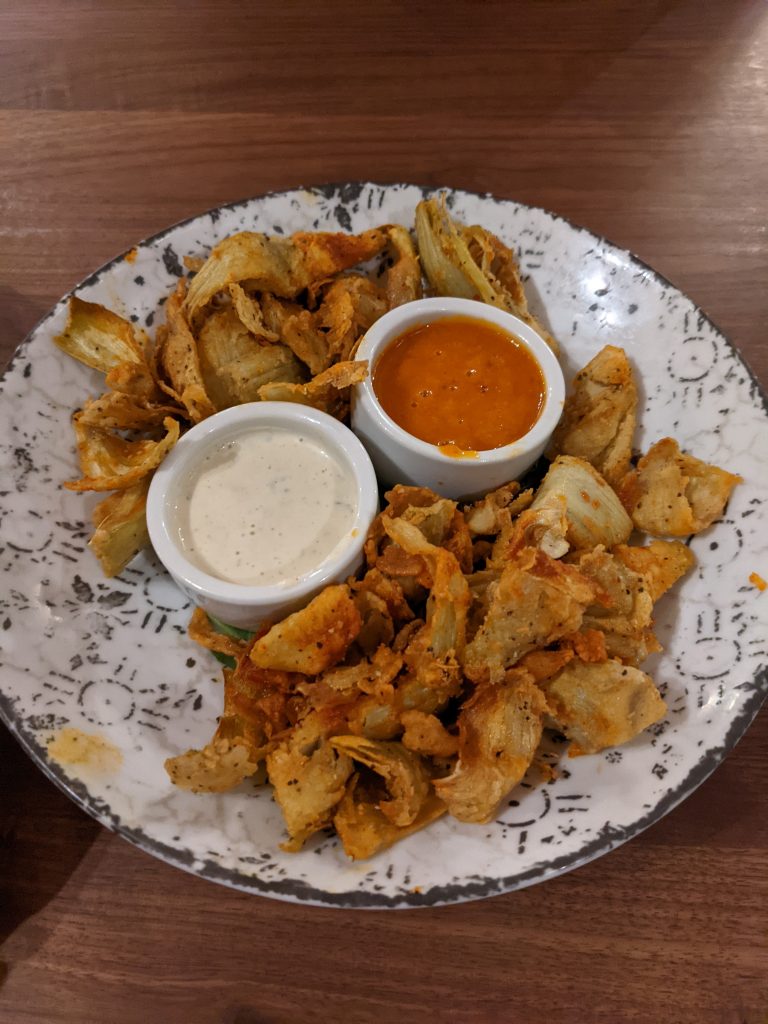 We started with the fried artichokes that came with two very good dipping sauces; a spicier calabrian sauce and a lemon aioli. I contemplated hanging on to that calabrian sauce in case I didn't like what came next. Fortunately, the seitan and risotto was excellent and would probably be my top recommendation. Sometimes seitan can be too chewy, but this thinly sliced seitan smothered in deliciousness and served over risotto was nearly perfect. The other dish we ordered was the Fried Lion's Mane Linguine. It was very good as well, although I was hoping for more than the 3 little fried lion's mane mushrooms on top, but they and the linguine were very good. 
The only miss of the night was the tiramisu. It looked pretty and we kept waiting for the flavor to show up with each bite, but it never really did. I think I'd rather have put that dessert money toward another cocktail. While I don't typically order cocktails, they did have a nice selection of tempting choices. 
While Alchemy does make for a nice date night, they also have brunch and serve coffee. A few of the brunch options appear to offer that seitan, so we might have to check that out.