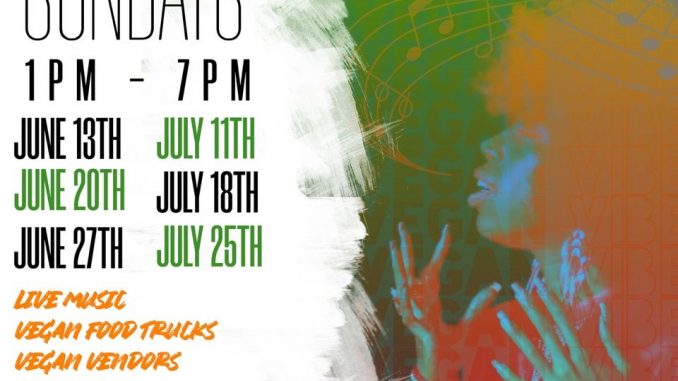 Every Sunday, the Vegan Vibe Music Series is hosting a family/pet friendly community-based event with a focus on bringing exposure to a vegan/plant-based lifestyle. Each week features a different genre of live music and DJs. This free event is taking place at Cabarrus Brewing Company in Concord.
The June 13 event had a stacked lineup of food vendors. Follow Vegan Vibe on Instagram to see who will be out for the next Sunday. It is a great chance to try some of Charlotte's great pop-up /delivery/order ahead vegan options such as Vegganers Luck and Lotus Land since I can never seem to get on their schedule. It is also a great way to support a number of black-owned vegan businesses. Nourish Charlotte recently put out a good list here identifying their favorite black-owned vegan businesses in Charlotte and several can be found at Vegan Vibes.
Due to a rained out event on June 20, the event will be rescheduled for August 1st.