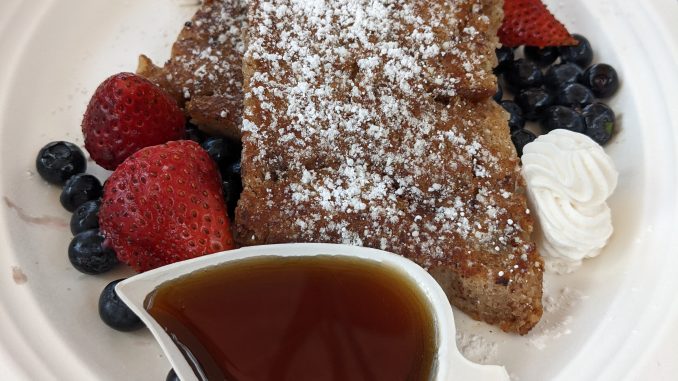 Plant Joy serves delicious, creative vegan dishes from a food stall in Camp North End. With a veggie forward approach, Plant Joy stands out in the recent onslaught of Charlotte vegan restaurants opening that have been more focused on American comfort foods such as burgers and chicken imitations. 
They instantly became a top recommendation for brunch after our first brunch outing there a few weeks ago. The Florentine sounded pretty simple (toasted english muffin with slices of grilled tomato, scoops of greens, eggy cakes, housemade bechamel), but I was blown away with the flavors. The eggy cakes could only have been created by some sort of vegan sorcery. It was so good. 
Note: They only serve brunch on Sunday from 11-2 and are closed Mondays and Tuesdays.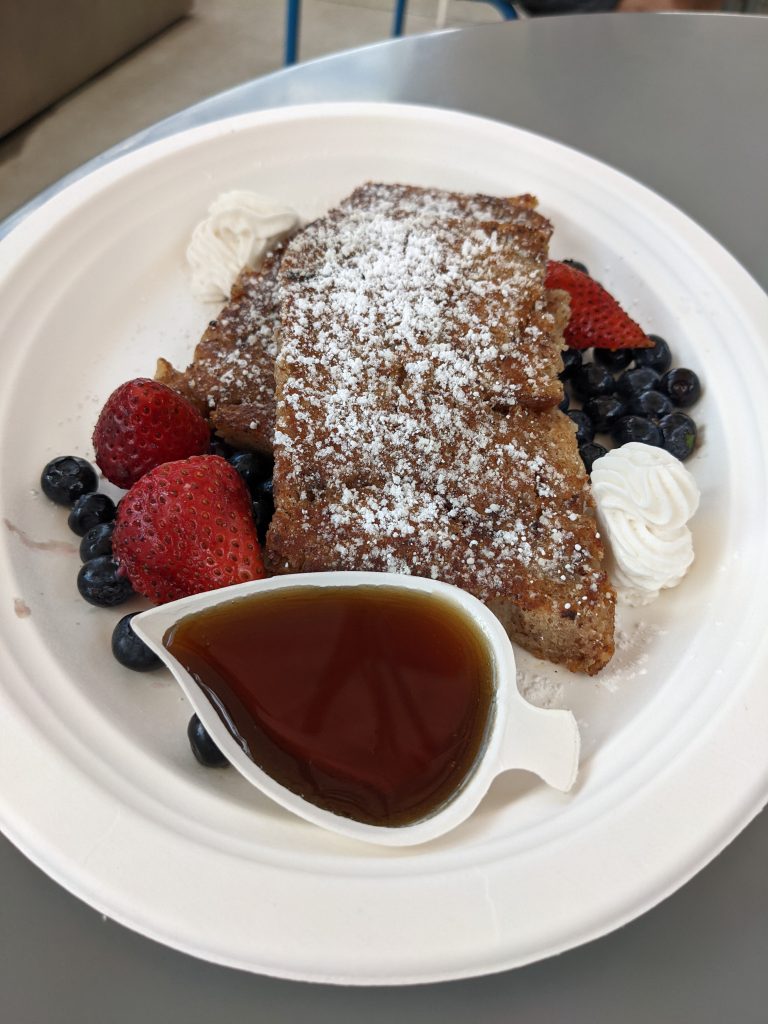 The menu is described as playfully leaning Mediterranean and everything we have tried has been excellent. From the falafel tower to the quiche, we have enjoyed it all. The quiche flavors change weekly, but never disappoint. They also offer pastries from Move That Dough and juices from Viva Raw. 
Plant Joy is from the same Nourish team that has been delivering healthy, vegan meals since 2012. There are always so many different activities and pop ups going on at Camp North End, it is great to have a top-notch vegan option.