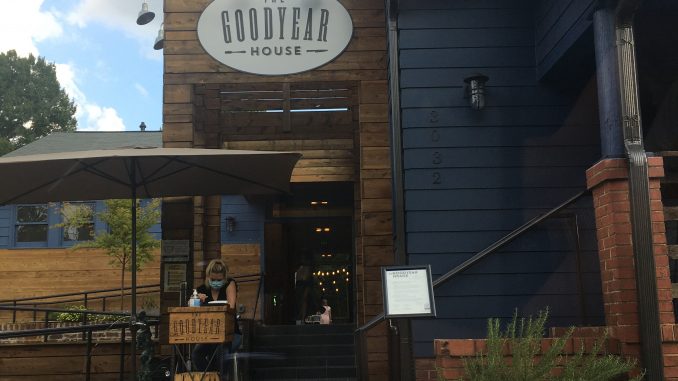 The Goodyear House has quietly been offering one of the best vegan mac 'n cheese options in Charlotte since they first opened in January 2020. My favorite part about it is that they don't even offer a non-vegan version. I may have even declared it one of my ten favorite vegan options in Charlotte.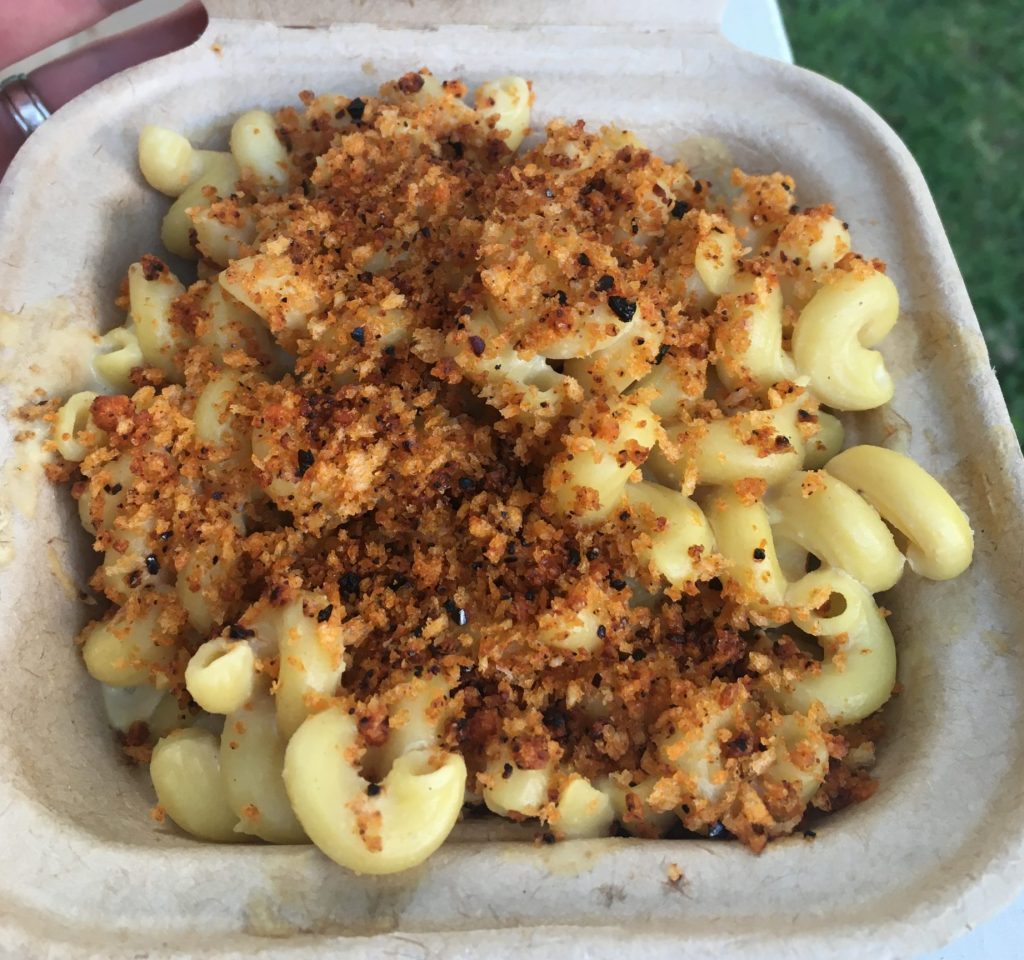 They do have a few other options such as the Red Monster, shaken fry bag (shared fryer), and butter bean spread. Per their Instagram account, the butter bean spread is their version of a hummus made with butter beans and served with fresh veggies. 
They are located in NoDa and have a nice looking patio that I hope to check out someday, post-COVID. Ordering online was easy and they even brought it right out to the curb. It was my first time ordering the shaken fry bag and I didn't know that I was the one who had to add the seasoning and shake the bag until I got home and found the seasoning in bottom of the bag. It was too hard not to eat half of the fries on the drive home and they were good without anything added.   
My least favorite part of The Goodyear House is that they don't just label their vegan options on the menu. This has caused some confusion with some customers being told the breadcrumbs on the mac aren't vegan, but they are. The menu recommends talking with a server to reveal all the vegan options. Their menu may change a little bit, but here are two different confirmations of their vegan options.