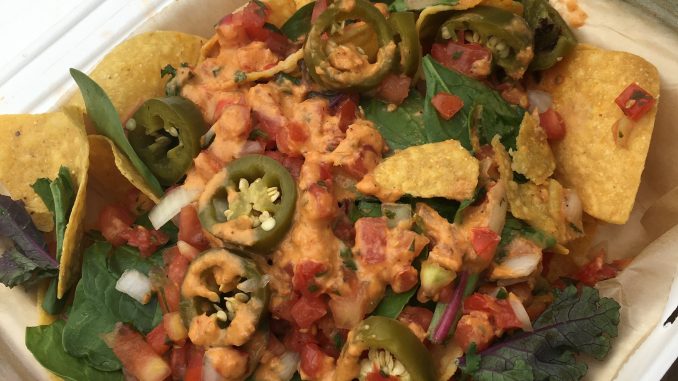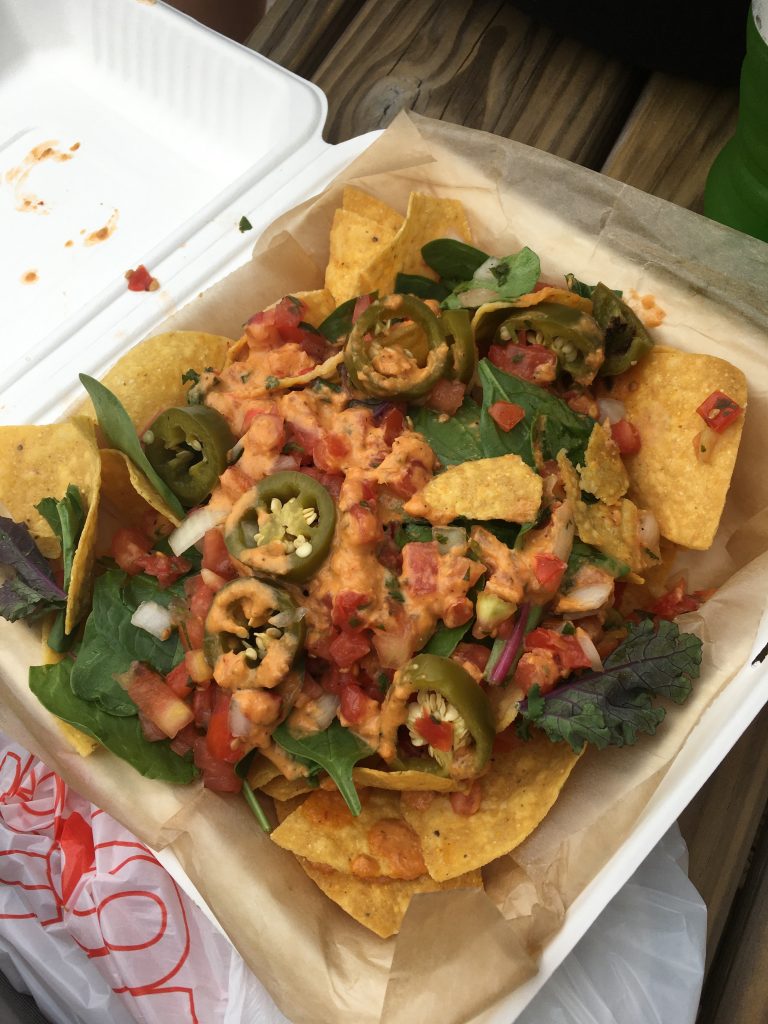 After one cancelled beach outing with friends and a cancelled family visit to Florida, we were desperate to see a beach at least for one day during this first summer of COVID. So we booked a few nights in a little Airbnb near the beach at Oak Island. The good news is they have one restaurant group that does a pretty decent job offering and labeling their vegan options. The bad news for us is they are all closed on Monday, our one full day there on this quick trip. 
Here are the Oak Island vegan options we found: 
Inergy Market – Looks to be a health food store with smoothies, kombucha, and grocery items. Being such a quick trip, I don't think we'll be needing any groceries, but it may be a good option for a smoothie or some snacks. Closed Sunday. 
Kai-Joe's – A takeout window that recently added tofu to their menu.  You can get a vegan veggie or tofu burrito listed on the menu. Closed Monday. 
Cafe Koa – Located in Southport, NC – The online menu lists several vegan options including loaded sweet taters with bbq jackfruit and vegan bowls with tofu/jackfruit. They even had a vegan mozzarella sticks special posted on Facebook. Unfortunately, closed the whole time we will be around. Closed Monday through Wednesday. 
Ruby's Coffeehouse and Eatery – Ruby's is next door to Koko Cabana on the Oak Island Pier and they typically offer vegan sweets from a local baker and acai sorbet and a vegan dark chocolate mocha sauce. Closed Monday. We picked up coffees, avocado toast, a muffin and a vegan cinnamon roll.
KoKo Cabana
 – Their menu labels the few vegan options that actually sound pretty decent. Jackfruit "crab cakes," vegan nachos with Impossible beef, fried green tomatoes, and a plant burger. Closed Monday.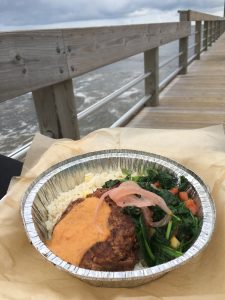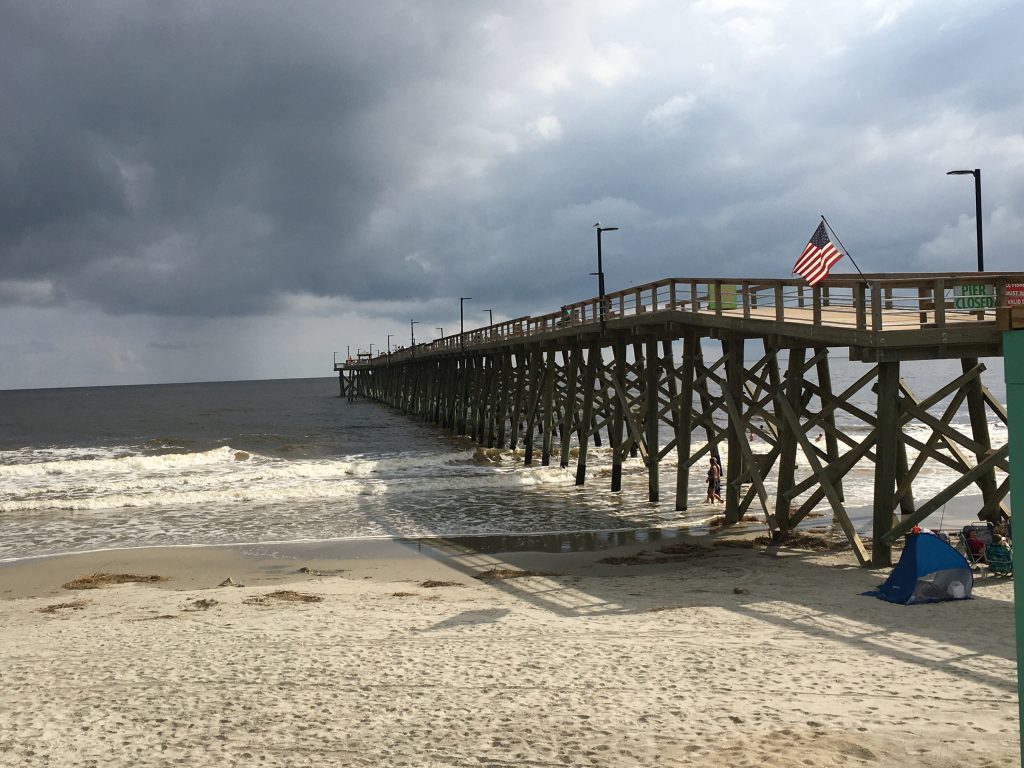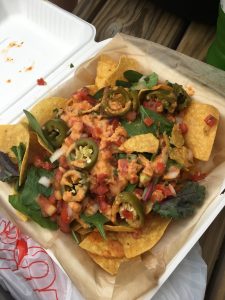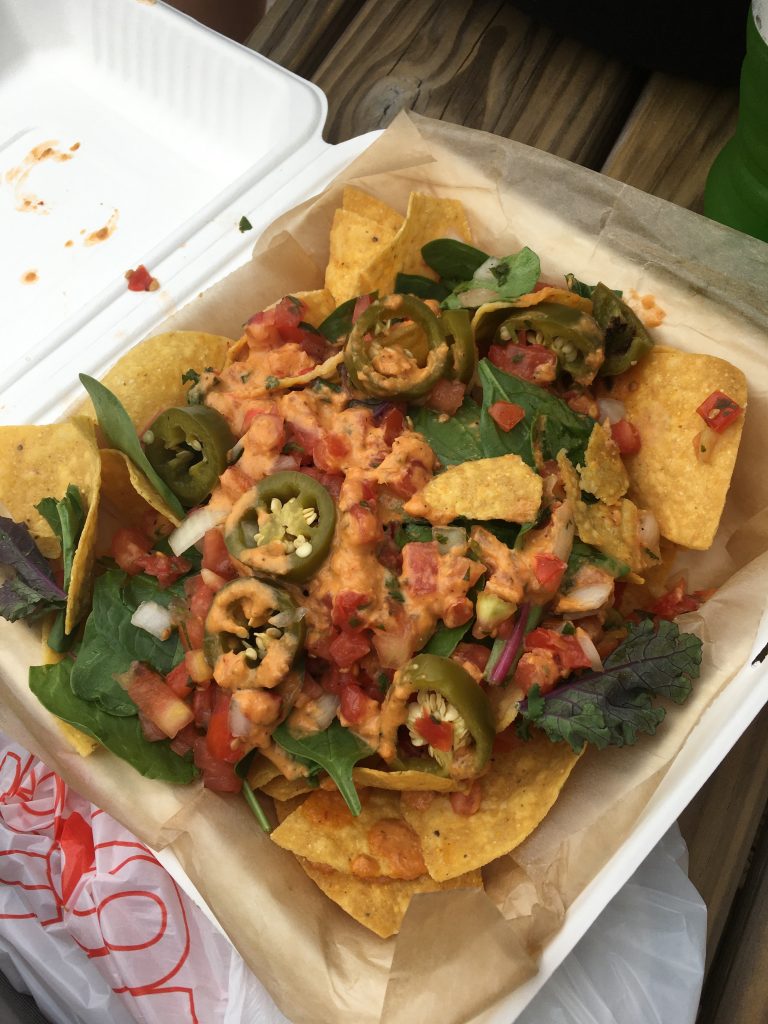 Tiki Pineapple Whips –  Serves Dole Whip which apparently everyone knows about from Disney.  Says they open daily by noon. Currently located at 4602 East Beach Drive which is one block off the beach although while walking from the beach it seemed to be right around the 4300 numbered houses.
Tranquil Harbour
 – They have a pretty basic vegan/veggie section with veggie stir fry, vegan friendly chef's pasta veggie burger, and a steamed veggie platter.
Thai by the Sea
– Thai restaurant doesn't label vegan options, but menu does list which items contain egg. A
Wilmington Vegan online guide
recommended just making sure no fish/oyster sauce. We ordered a red curry and spicy vegetable with tofu.