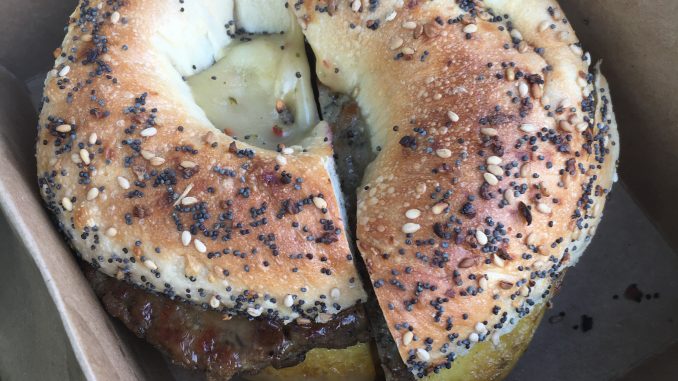 Queen City Grounds has been vegan-friendly since they first opened. While their menu has evolved over the years, it continues to include plenty of vegan options with their current breakfast menu allowing for every menu choice to be made vegan. 
Here's a few of my favorites:
Zelda's Link to the Past – 3 Field Roast apple maple sausage links with Violife cheddar cheese, Just Egg and spicy brown mustard on Duke's potato bun
Fast Times at Vegan High – Just Egg, No Evil Foods El Zapatista Mexican Chorizo, and Violife Mozzarella all on a Duke's potato bun. 
Classics Never Die (made vegan) – JUST Egg, Impossible sausage, Follow Your Heart pepperjack cheese on Duke's sourdough bread toasted 
There aren't too many places in Charlotte that offer JUST Egg, Violife cheese, Impossible sausage, and Lightlife bacon, making Queen City Grounds one of the best vegan breakfast spots. Not to mention, they serve Nightflyer Roastworks, a vegan-owned coffee roaster.   
They do offer vegan lunch options as well, but right now we are all about their breakfast.