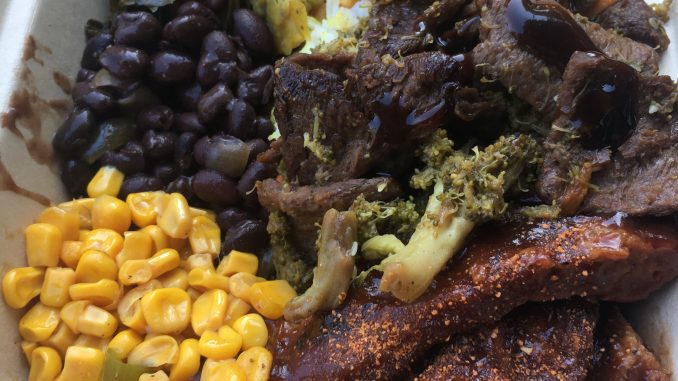 In the last year, Charlotte's vegan food truck scene finally emerged. While having pop-ups are great, seeing actual vegan food trucks just feel more substantial. There may be locations listed below, but with food trucks, it is always best to double check their social media to confirm where they will be.

Sun Burger
Sun Burger has been on the Charlotte vegan scene for a long time with pop ups, but upgraded to a food truck in March 2019. They offer weekly meal prep and delivery service as well as weekly service at The Spoke Easy from 1-5 pm on Thursday through Sunday.
Instagram: @sunburgervegancuisine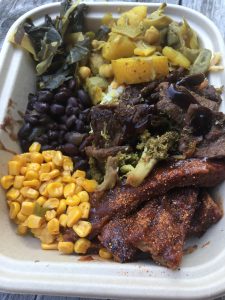 Ve-Go
Vegan food on the go. They've become a staple at Pilot Brewing for Taco Tuesdays, but can be found around the Charlotte region. They have a rotating menu featuring beef tips, fried chik'n, cauliflower wings, and loaded nachos.
Instagram: @ve_gofoodtruck

Soul Miner's Garden
Showing up at breweries around town, they offer a variety of bowls, hashbrown, and sandwiches like the Shroomin' Philly.
Instagram: @soulminersgardenfoodtruck

ZiZi's
One of the OGs of the Charlotte vegan scene. After they left their University location, they reemerged as a food truck. While not always letting people know on their social media, they are still showing up around town.

Instagram: @zizisvegan2go


RiCoQui
Coming soon…but you can find one of their menu items at Bahn Mi Brothers starting July 25, 2020.

Instagram: @ricoqui2020


Mac'd Vegan
Another newcomer in 2020, they have a chili mac n cheeze bowl that looks amazing.
Instagram: @macdvegan​
​