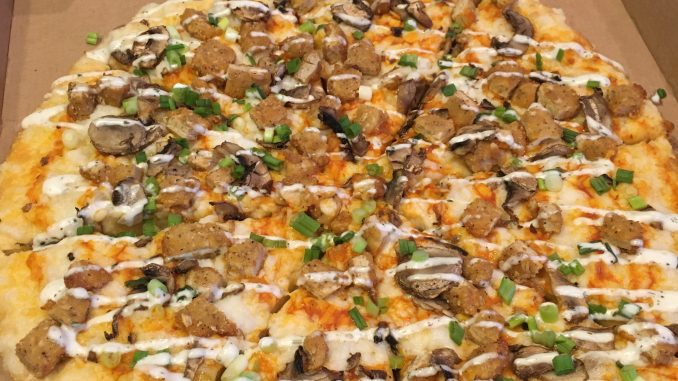 Charlotte is not lacking in vegan pizza options, but it's nice when a chain restaurant finally starts offering vegan options. It's even better when the options turn out to be pretty freaking delicious. Toppers added 3 premium vegan offerings: vegan buffalo chicken, Korean bbq chicken, and Tuscano. According to this article, they ended up using Follow Your Heart cheese and Gardein chicken. The chicken seems better than any Gardein product I remember having previously. It is also super impressive that they offer vegan ranch.
The whole Toppers roll out seemed to be done smoothly and should really be a template for other national brands. They showcase a few featured offerings, but also identify on their website what menu items, crusts, sauces, and toppings are vegan (vegan friendly choices). This takes out the guess work when building your own pizza and having to depend on workers to provide the correct information. How dumb would it have been if they just offered a vegan chicken topping, but no vegan cheese? What chain would do something like that?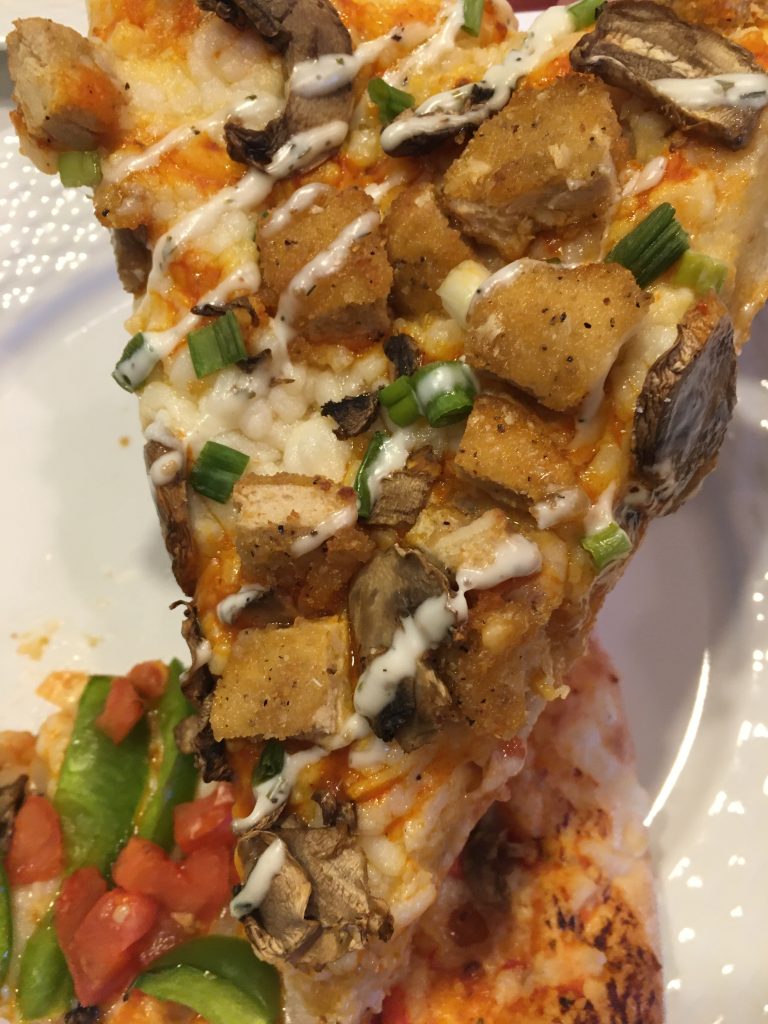 While they don't offer unlimited toppings like a build your own at Blaze, they have what you need for a good veggie pizza. Mushrooms, onion, green pepper, garlic, jalapeno, and/or pineapple. You just have to be a little more decisive or your pizza cost can rise quickly.
Ordering and paying online is simple and worked without a hitch. The other nice thing is you can customize the buffalo chicken option by removing the green onions and it will subtract that $2 and you can add the topping you'd prefer. Our order starts with the 2 large for $9.99/each deal and after adding vegan cheese and adding the toppings we want, it ends up being around $28 for 2 large vegan pizzas.
Toppers currently has a few locations in the Charlotte area: one on South Blvd and one in the University area, as well as down in Tega Cay and Fort Mill.