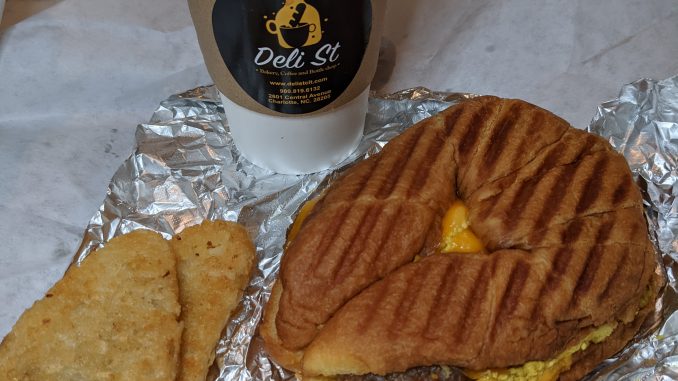 Deli St has one of the best vegan breakfast menus in Charlotte. Their vegan options include an assortment of sandwiches with sausage, bacon, egg, cheese, tofu, and avocado toast. The El Chingón is my top choice featuring a huge croissant with sausage, "egg" and cheese. Plus, it comes with a hash brown. You could almost get away with splitting the sandwich and be satisfied, but you should probably each get your own.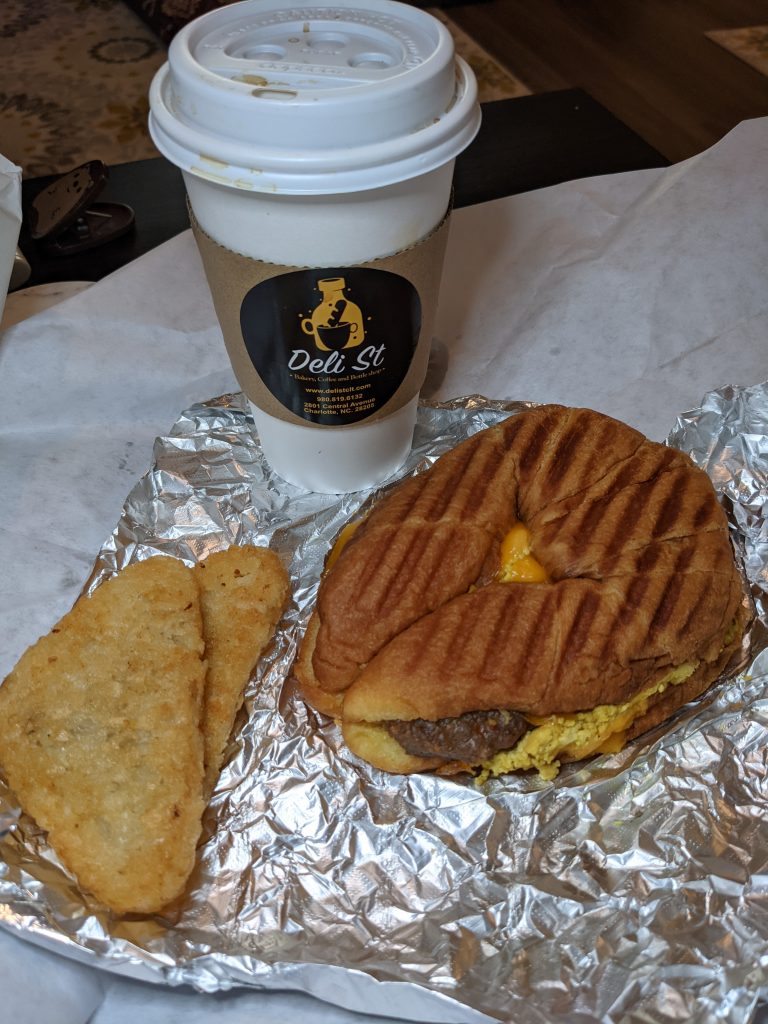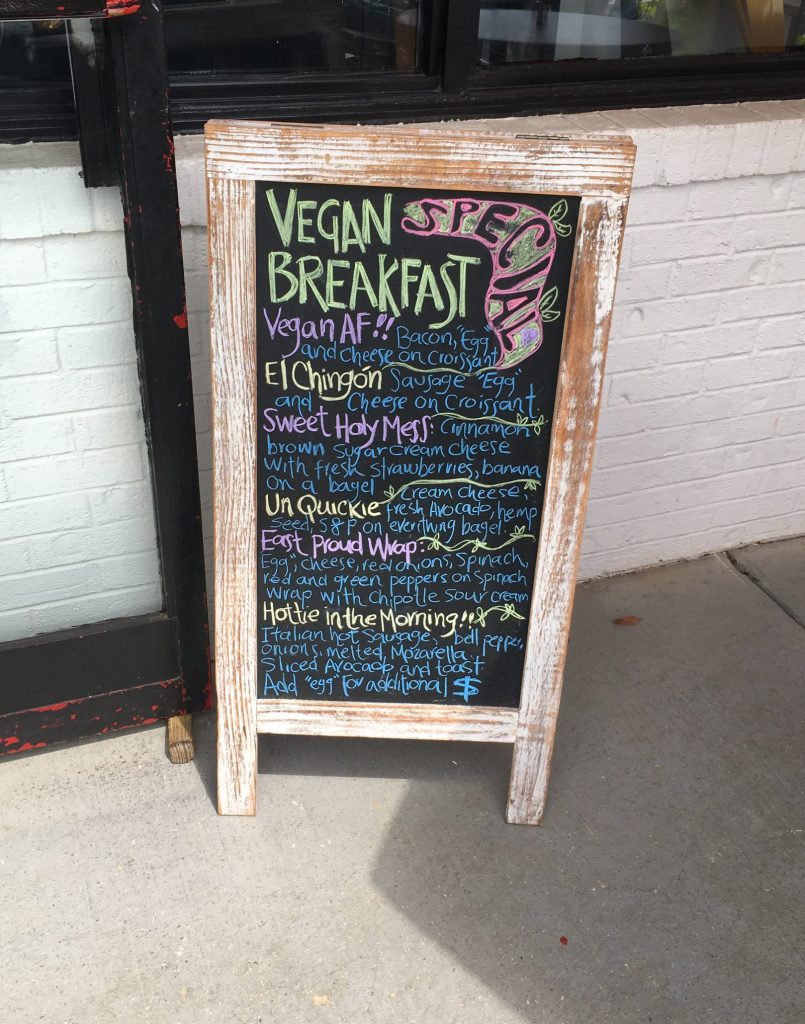 I still haven't tried their lunch menu, but they do have a solid selection including a Vegan BLT, club sandwich, bbq sandwich, and a vegan chicken salad sandwich. They also have Beyond Burgers and a delicious sounding Deli St Bowl.
Deli St is also a bottle shop and a coffee shop offering all the necessary plant-based milks as well as an assortment of pastries. Since I am typically there in the morning, I haven't tried their vegan cakes that always seem to be available in the front case.
Deli St is located on Central Ave and they have some outdoor seating out front.