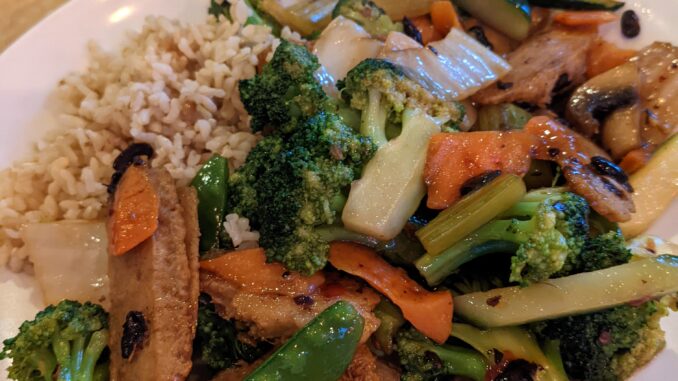 Ma Ma Wok is the only vegan Chinese restaurant in Charlotte and as far as I know, all of North Carolina. Ma Ma Wok serves vegan versions of all the usual Chinese restaurant dishes and then some. 
They have a variety of noodle and rice dishes plus they offer vegan ham, chicken, steak, ribs, shrimp, and fish. There are a lot of delicious sounding options and so far, everything has been amazing.
Don't tell General Tso, but I tried the Veg chicken with black bean sauce. It came with a lot of veggies and was really good. I was allotted a small serving of the Singapore Mei Fun and would not have been upset if I had ordered that dish for myself. 
The shimeji appetizer was good, but I will probably try a different appetizer next time. Someone else at the table ordered buffalo wings and they looked pretty tempting. Odd choice for a Chinese restaurant, but they definitely know what they're doing with their vegan meats.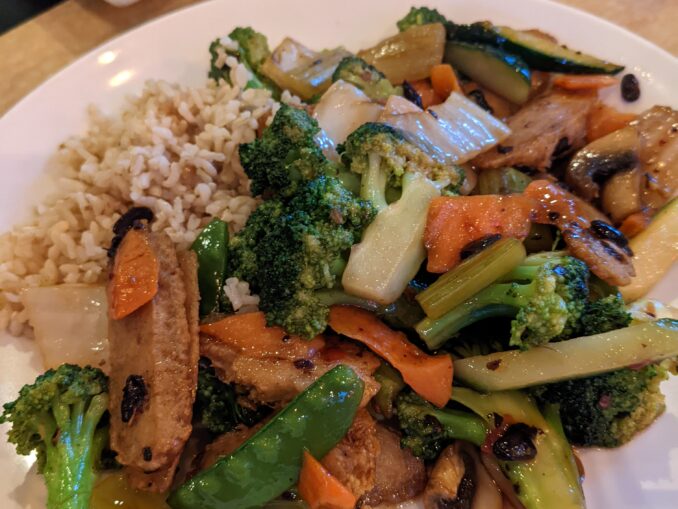 In August 2017, Ma Ma Wok transitioned to a vegetarian restaurant then a short time later became entirely vegan. According to an article in Creative Loafing, the decision was not a business decision, but "because it is healthy, because of environment, because of animal love. We want to support vegetarianism in the community. Making this restaurant all-veg was the right thing to do." 
Only 22 minutes from Uptown Charlotte, it is one of the must visit places for vegetarians, vegans, or anyone looking for some delicious Chinese food.