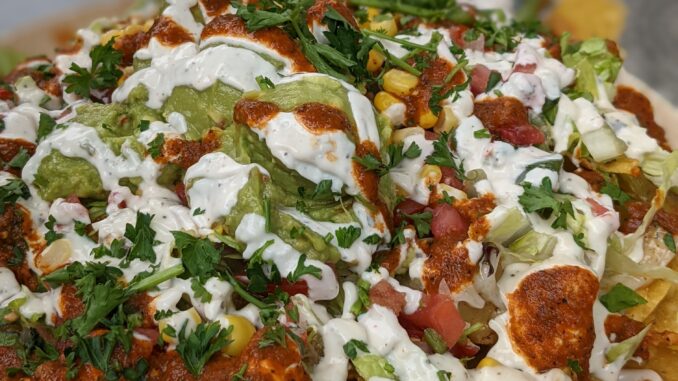 Are you looking for a patio in NoDa? Cocktails? Weekend brunch? Coffee? Vegan food? A vegan deli? 
Oh My Soul has you covered. 
Upon entering the front door, you order at the counter, take your number and go find a table out back. A food runner will bring out your food. 
After turning their indoor seating into a vegan deli and dessert case, the outdoor seating is the only seating option. In the winter, they have plenty of heaters under the big tent. 
Brunch
Brunch is served all day Sunday and Saturday from 10am-2pm. You can find rare vegan options such as french toast and pancakes during that time. The waffles are served all day, every day. The Vicken Waffle sandwich is a favorite. 
They also have a full coffee menu with all the plant-based milks.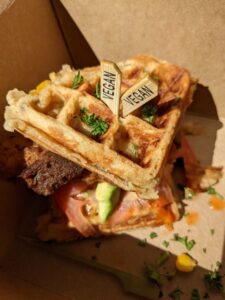 Lunch/Dinner 
There are plenty of good options for lunch/dinner. Vish and chips (vegan fish and chips) made with banana blossom were unique and delicious. The zingalings are tasty and filling. 
At first glance, the Macho Nachos appear to be ridiculously priced. $20 for nachos? Get out of here! But wait, they are actually enough for 2 people to share. One day, we actually did eat that as our meal…with dessert and drinks. 
A well-traveled friend declared them "the best nachos anywhere."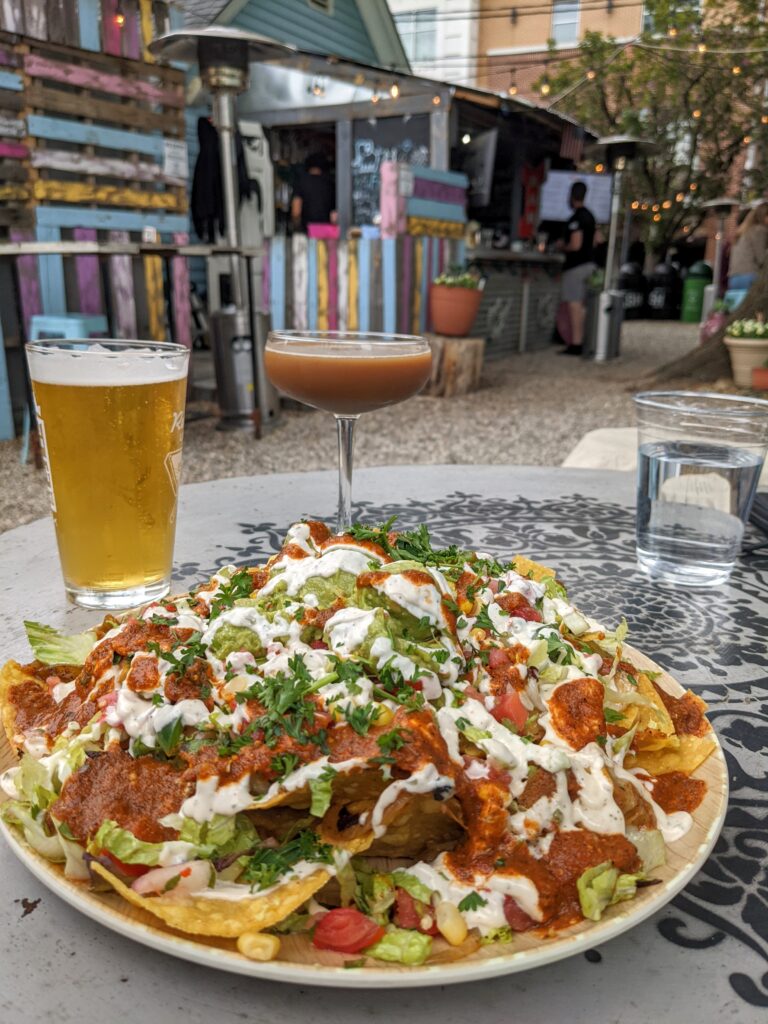 Oh My Soul came to Charlotte from South Africa and is not shy about their message and promotion of veganism. After initial excitement when I heard they were coming, I was actually disappointed after our first visit. Fortunately, we tried them again and are now big fans. We love the outdoor space, live music, and the overall vegan vibe.
The only negative things you could say about Oh My Soul:
Cost. We can't afford to eat there more often and there are a lot of things I want to order every time.
Deli. After we eat, we always forget to go back to the deli and order any meat and cheese to go.
Shakes. They aren't bad, but they are banana based. More like a nice cream shake, then the indulgent ice cream we were seeking, according to the unofficial vegan dessert queen of Charlotte.