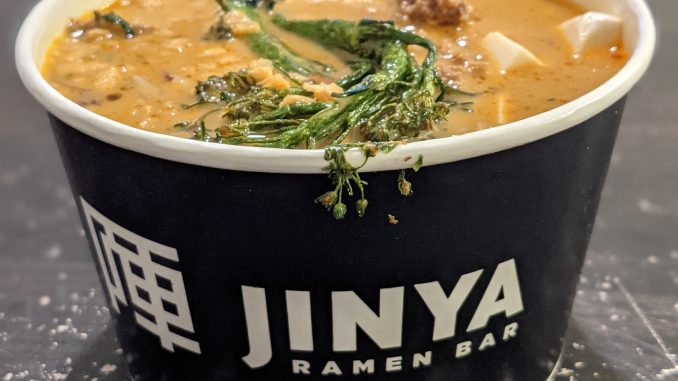 After our first failed attempt to eat at JINYA in Uptown Charlotte, due to staffing and online ordering issues, we were forced to try again on a Monday night. Thankfully, their online ordering was up and running this time and our food was ready just 10 minutes after our expected pickup time. Good enough. 
Spoiler alert: I think it might be the best vegan dining option Uptown. Located in the Ally Center on Tryon as close as you can get to South End.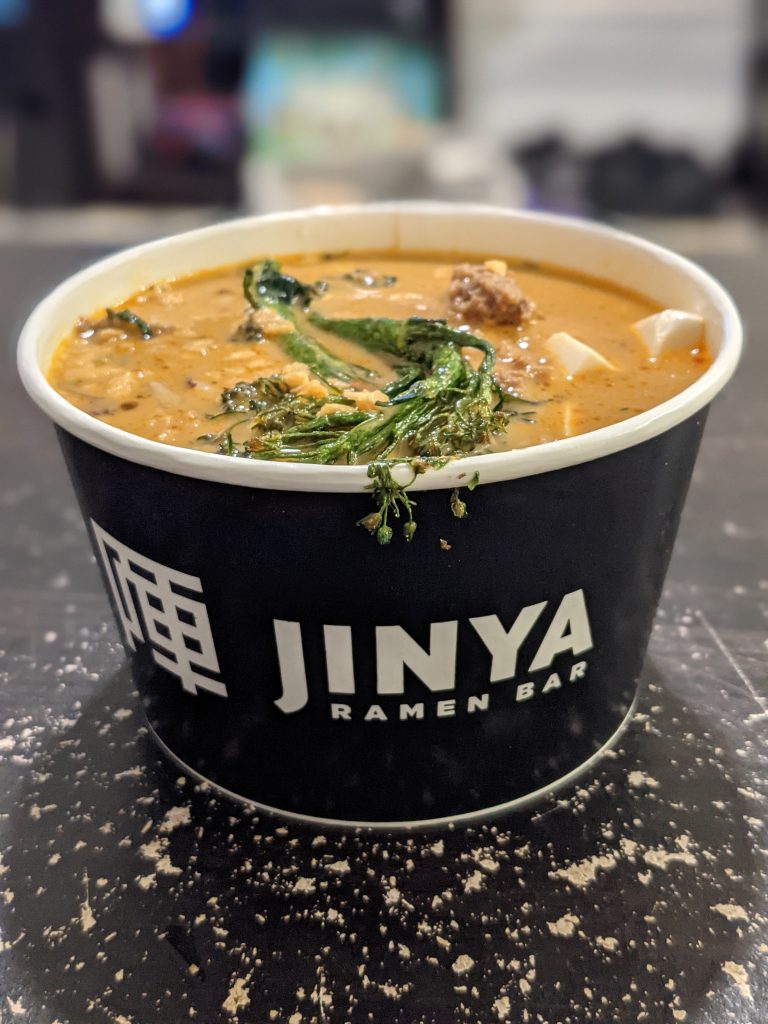 JINYA now has around 40 locations across the country with a second Charlotte location opening in South Park in 2022.
The menu actually has several vegan options with ramen, tacos, buns, and a rice bowl. They use Impossible beef and the menu even list using vegan mayo and vegan curry ranch.
We tried both the Spicy Creamy Vegan and the Flying Vegan Harvest ramens and they were both excellent. The pictures online show the spicy one being the lighter color broth, but the darker one was spicier and labeled as spicy based on the lids they used. As long as they are putting a vegan lid on a vegan ramen, I'll take it.
In June 2021, JINYA added more vegan options like the crispy rice with guacamole, sauteed broccolini, and Tsunami White Pearl. Normally, I would think broccolini sounds weird, but the one piece that came in my ramen may have been the best part of the meal.
It's nice to get a solid vegan option within the 277 river. Other vegan ramen options in Charlotte include Futo Buta in South End and Bao and Broth at Optimist Hall.