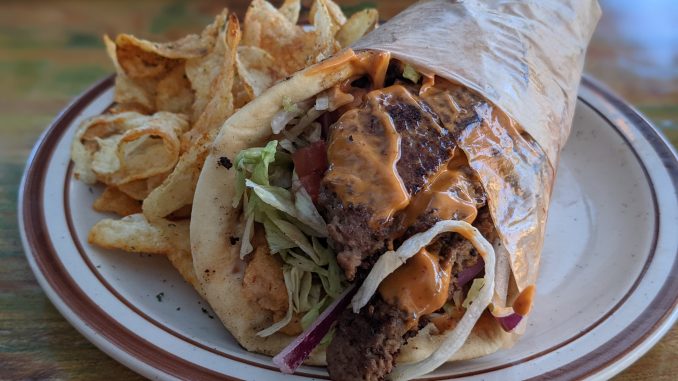 Ever since we missed a vegan drinks meetup at Kid Cashew long ago, I had tried to convince my wife to go there on several occasions. Unfortunately, she never seemed too impressed with their vegan options. Big mistake.

Kid Cashew has a dedicated vegan section of their menu and it is really good. They are located in Dilworth (Charlotte), just down the street from Fern on East Boulevard.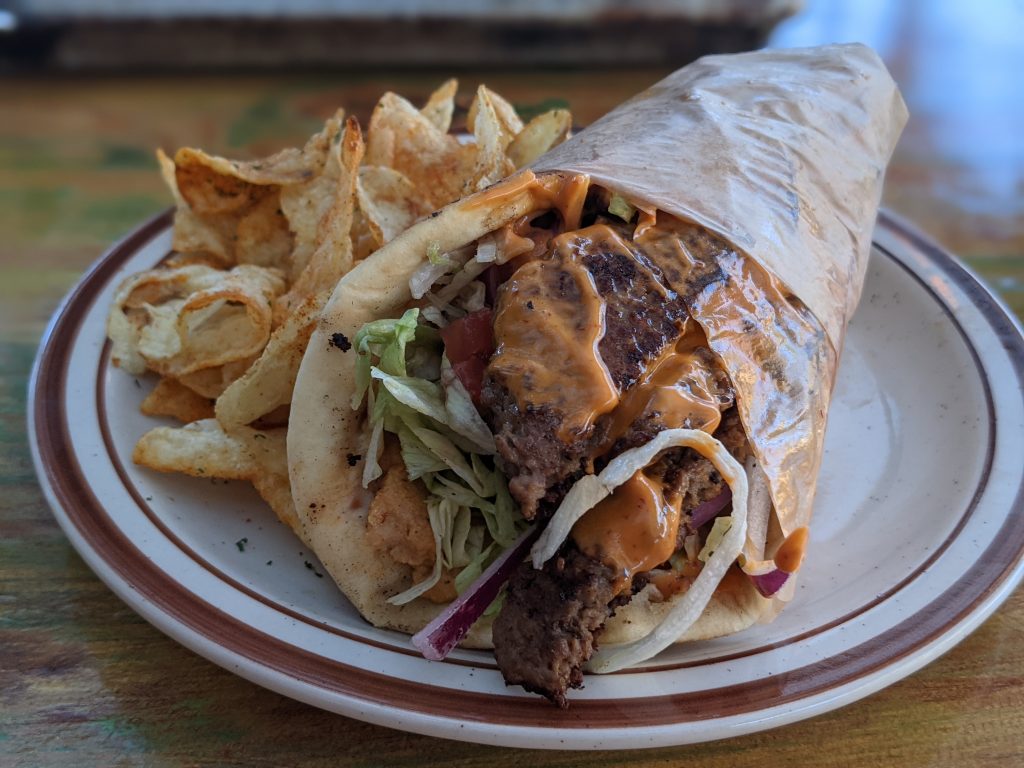 Lunch time seems to be a good time to go because they offer 2 for $10.95 on select items weekdays 11-3. I guess there are only 2 vegan options on that list, but they happened to be 2 that we wanted to try anyway. The 1/2 Quinoa Stuffed Avocado and wood-fired grilled asparagus were both excellent.  
They do have several salad options, including one with a vegan caesar dressing and another Greens, Grains & Avocado Salad that sounded pretty solid. 
However, we went with the Impossible "Burger" Gyro served with their house-seasoned kettle chips. The seasoning on the chips wasn't my fave, but the chips were still good. The gyro was tasty and filling, although I would like to try the Portobello Gyro next time. 
Per their Instagram, Kid Cashew also offers $6 Small Plates on weekdays from 3-6. Vegan options would be Quinoa Stuffed Avocado, asparagus, Brussels Sprouts, and Chilled Wood-Fired Beets. Pair that with their nice patio area and it's a solid late lunch, early dinner feast.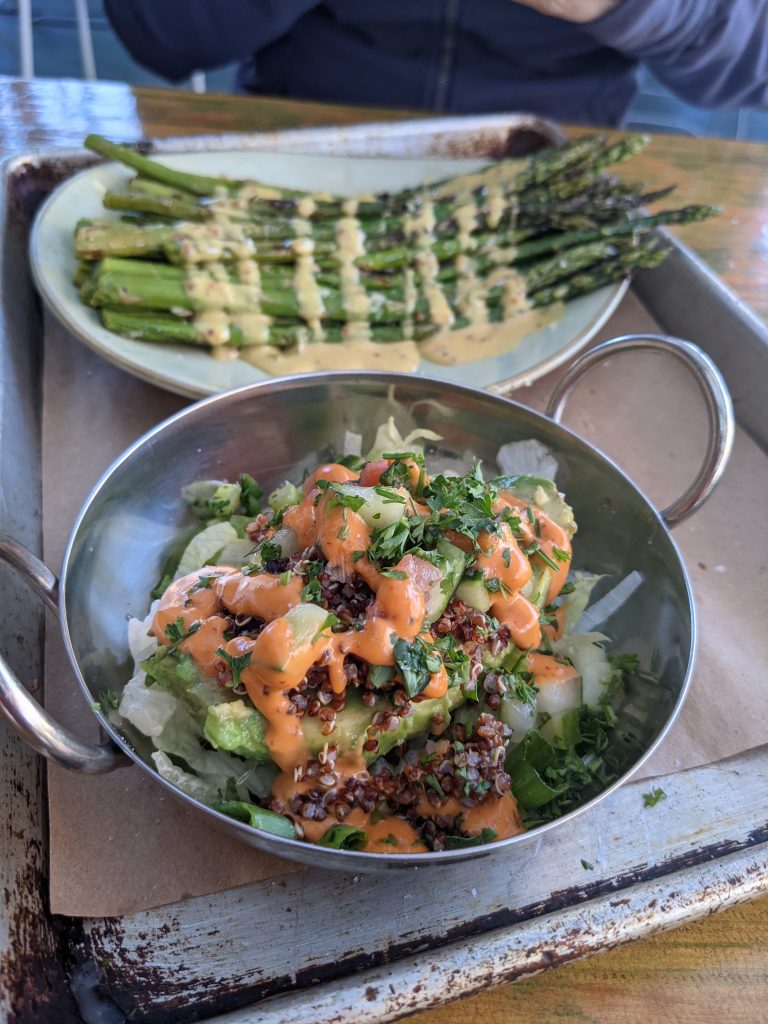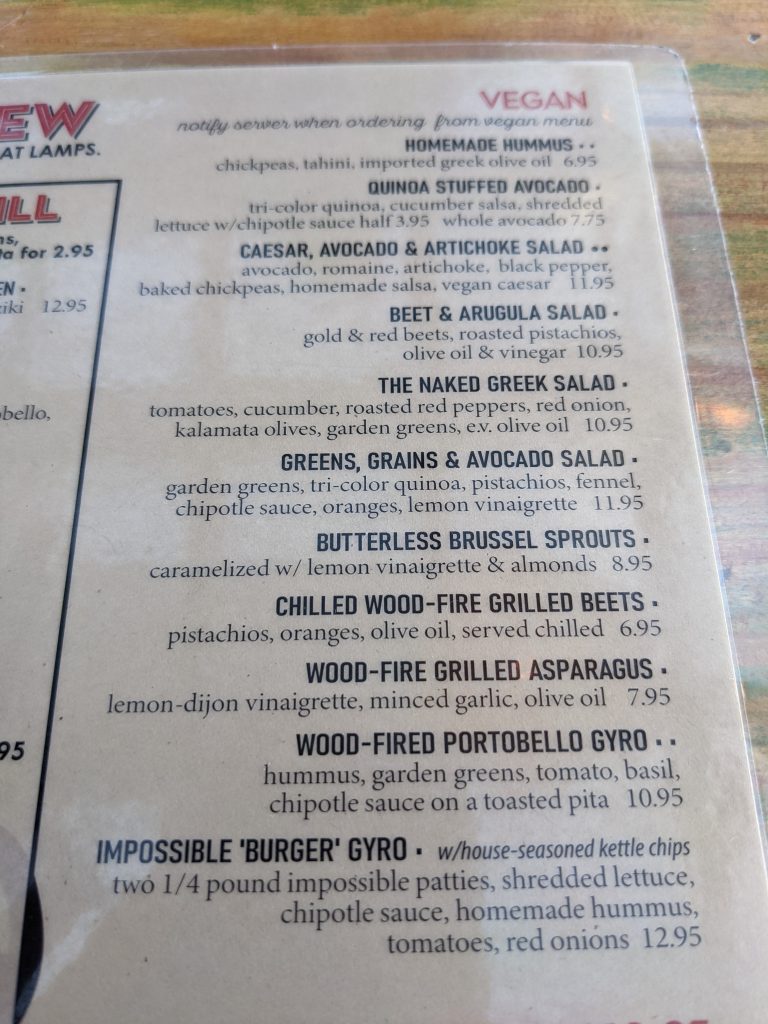 Kid Cashew also has a location down in Charleston (Mt. Pleasant) and it looks like the menu is pretty much the same minus the Impossible Gyro.