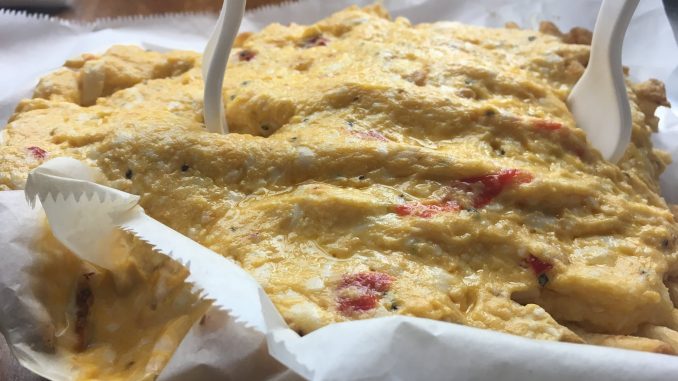 Two of the best vegan food options in Charlotte can be found in Wesley Heights. Wesley Heights can make a good case for the most vegan friendly neighborhood in Charlotte, at least in the percentage of restaurants offering vegan options. 
Where to find vegan food in Wesley Heights
Pinky's – Pinky's is super vegetarian-friendly and has enough vegan options so you won't get bored. The Nature Boy, Stray Dog, Waffle fries and Veggie chili (no cheese…they love putting dairy cheese on) are part of our Pinky's standard order. The menu also includes the Beyond Burger and vegan pimento cheese. The vegan cheese fries are always enjoyable. 
Rhino Market – The two mainstays are the Chaude Legumes and the Tofu You. They tend to know what vegan means, so just make sure to let them know and modify the sandwiches as needed. They also have a house vegetable soup and Raw Rhino sandwich. For breakfast, they have a pretty solid vegan burrito.
Que Fresa – Que Fresa took over the Picante location and turned it from a standard local version of Chipotle to a hip Mexican joint with a full bar. Fortunately, they also offer a tofu taco and a few other vegan options.
Town Brewing Company – They offer several vegan options including flatbread pizza and a few different sandwiches.