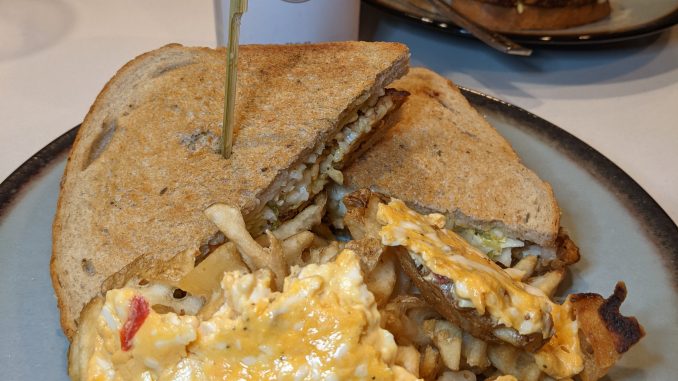 Town Brewing recently added a solid vegan sandwich option that is not just another Beyond Burger (not that I don't enjoy those). Longtime favorite vegan-friendly chef, FūD on the MūV, created the new Reuben Carolina-kofsky (name may have changed to Reuby Soho) -a Carolina style Reuben with pastrami seasoned tempeh, vegan mozz, creamy coleslaw, house 1000 island and sweet and spicy mustard. While it doesn't unseat the Dale Jr. in the top slot for best vegan sandwich ever in Charlotte, it was good.
This just adds to the already respectable vegan options in Wesley Heights. As seen in the picture below, we paired the new sandwich with the vegan pimento cheese fries from Pinky's across the street.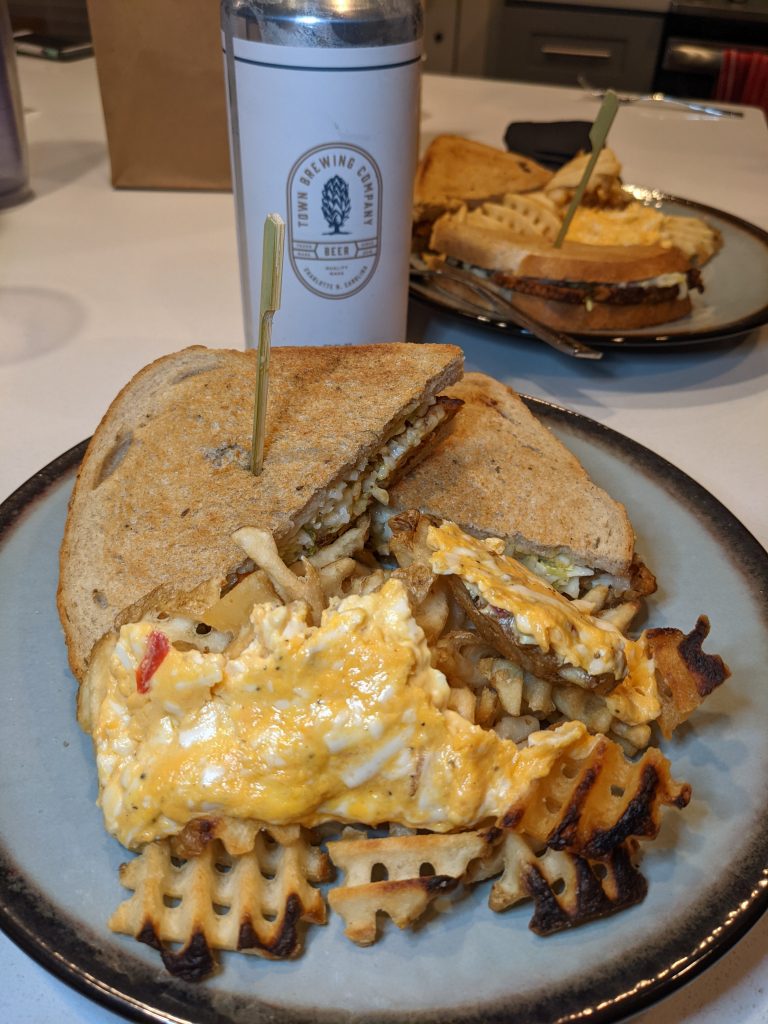 Other vegan options at Town Brewing include two different flatbread pizzas; the vegan classic and the vegan Margherita and the Bahn Jovi. Bahn Jovi is a Vietnamese inspired Impossible Meat patty with pickled carrots and daikon, jalapeno lemongrass chutney and sraracha aioli on a toasted hoagie. 
Outside of a vegan food truck at another brewery on a certain day, this makes Town Brewing one of the better options for vegan food when visiting Charlotte breweries.