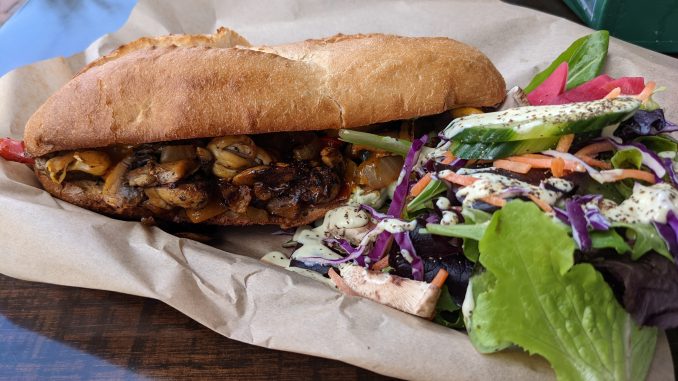 Despite being vaccinated, travel still does not seem like the best idea. Somehow, we couldn't resist the last opportunity to visit family (also vaccinated) down in Florida before they went back to the dreary Midwest. 
I thought we might struggle finding good vegan food, but Fort Lauderdale has a respectable number of vegan options. My preliminary research proved to be pretty effective aside from one blunder thanks to severely limited hours at one of my top choices of places I wanted to visit.
Vegan Fine Foods – Being only 10 minutes from the airport, this was a good first stop after flying into Fort Lauderdale International Airport (FLL). Not only do they have a solid lunch menu, they have a small vegan grocery store that even has a refrigerated section, some wine/beer, and other vegan snacks and necessities. 
We tried the Wild Mushroom Philly and a Spicy Buffalo Wrap. They said they were in the process of changing up the menu, but those options were both solid, so hopefully they survive the menu change.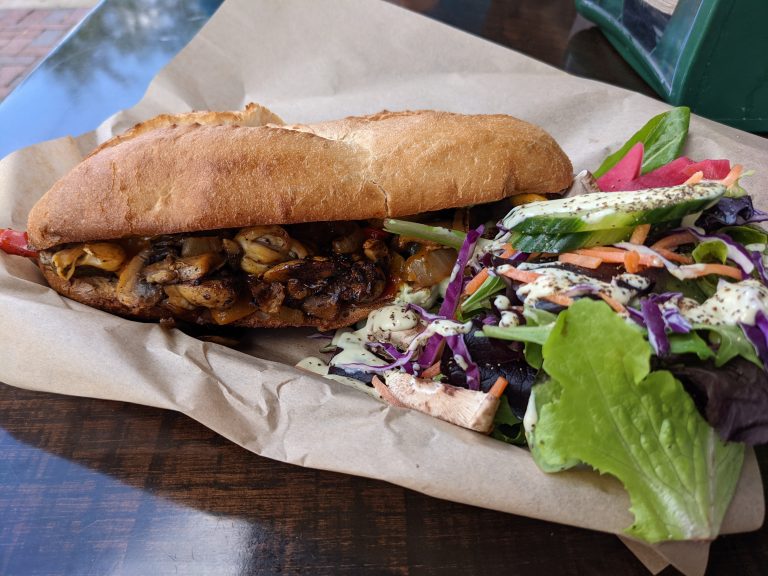 Parlour Vegan Bakery – Both Parlour locations had an impressive glass display of vegan treats, but they turned out to offer quality non-desserts as well. They offer a nice array of treats like cupcakes and cookie sandwiches, but they also serve really tasty empanadas. Notice I said both locations…because we went to both locations, meaning we went to Parlour more than once during our few days in town. We like treats.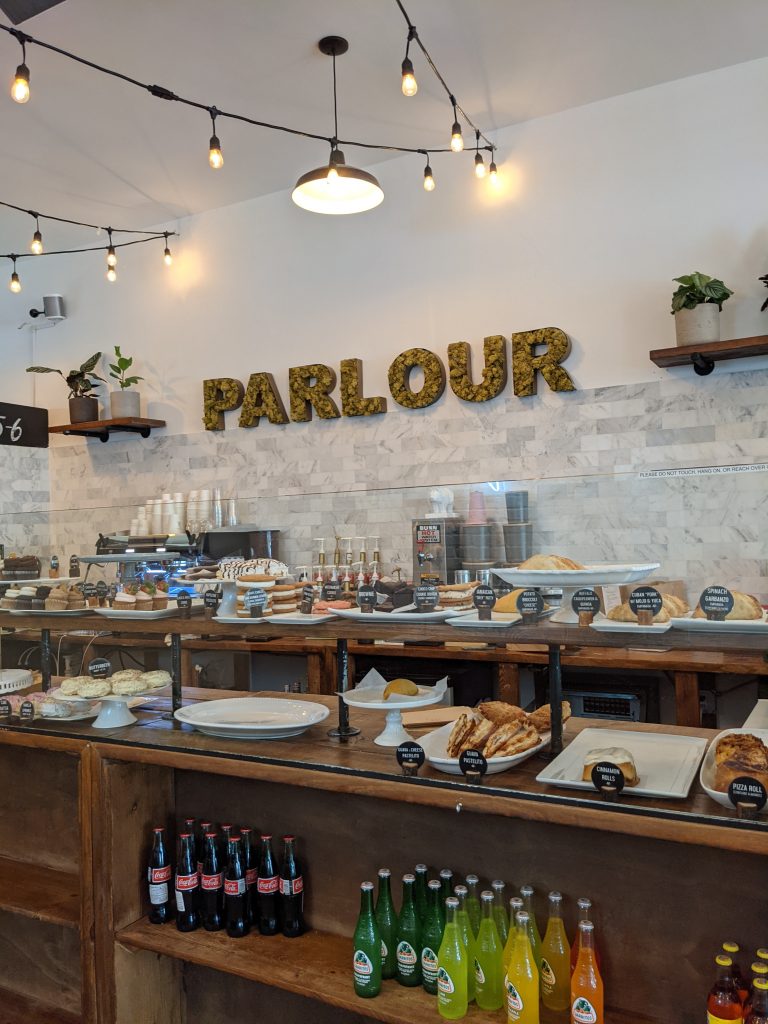 Vegan On The Go – Unfortunately, they were out of wings when we ordered, but the burgers turned out to be a solid lunch. They had some interesting burger options like bacon or egg and bbq or go for The Bucket List if you want to cross it off yours. I also liked the fact that they were not stingy with the fries. 
Despite the feeling of chaos inside, the food was good and the smoothies looked delicious. I regretted not ordering one while I waited.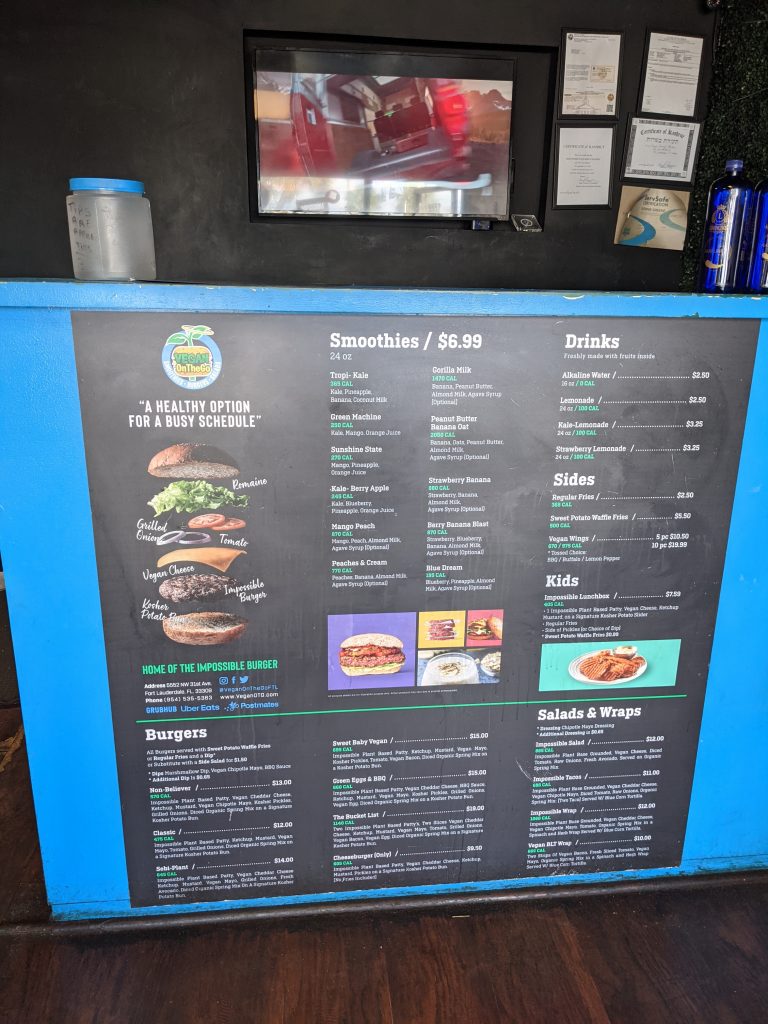 Dangerous Minds Brewing – A brewery that offers a few vegan pizza options including a BBQ jackfruit. They actually have a vegan menu listed on their website which is wonderful. The pizza uses Violife cheese and they even serve a vegan bread sticks option called Just The Crust. It was a great first dinner spot to have some good beer and good pizza.
They are located at a mall, but they do have some good outdoor seating.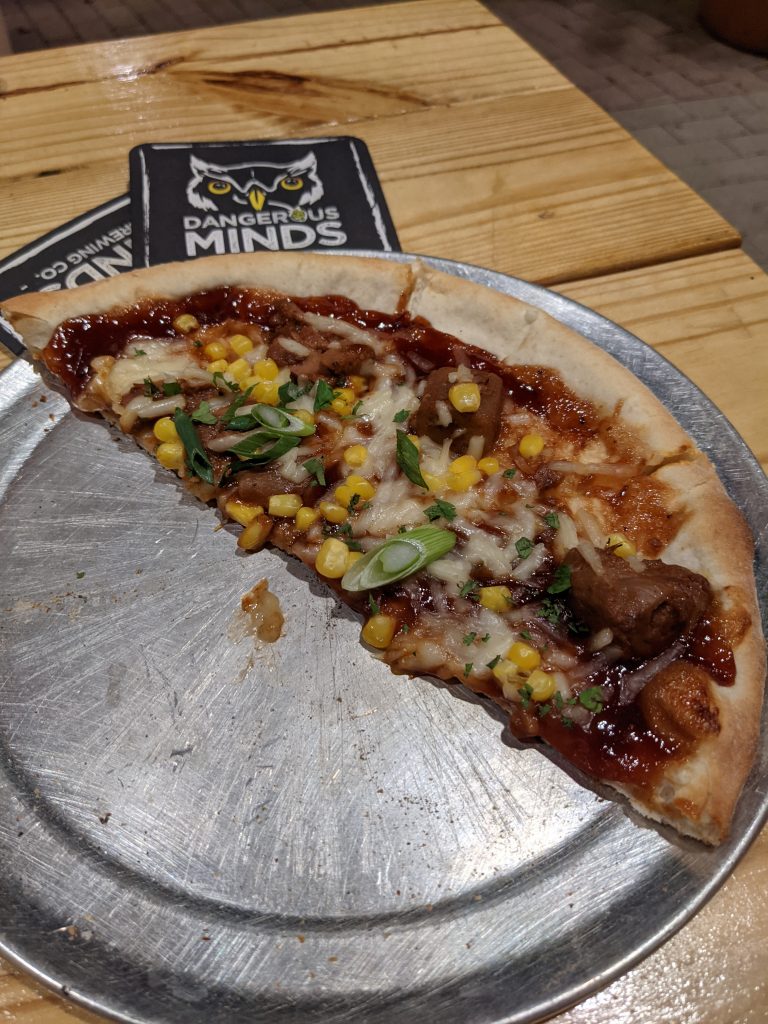 Other spots on the radar that we didn't get to try…
The Rabbit Hole – Beware of their hours! This is the one we missed out on. My preliminary research said, "-A top rated spot, with a few desserts, wings, philly, ribs, best vegan mac n cheese?
-toward the beach". 
But here are their hours according to their website:
Sunday & Monday: Closed
Tuesday: 11:00am – 2:00pm
Tuesday: 6:00pm – 9:30pm
Wednesday: 5:00pm – 9:30pm
Thursday: 11:00am – 2:00pm
Thursday: 6:00pm – 9:30pm
Friday: 1:00pm – 8:00pm
Saturday: 12:00pm – 6:00pm
Good luck. Let me know how it is. 
La Mexicana Taco Bar – Seemed to have vegan options marked on the menu and looked like they had an outdoor space.