After just over a year of roaming the streets of Charlotte in their vegan food truck, Romeo's Vegan Burgers has landed their very own brick and mortar location at 5518 South Blvd in Charlotte, complete with drive thru. They offer the same menu as their food truck which will continue operations once they are able to meet their staffing needs.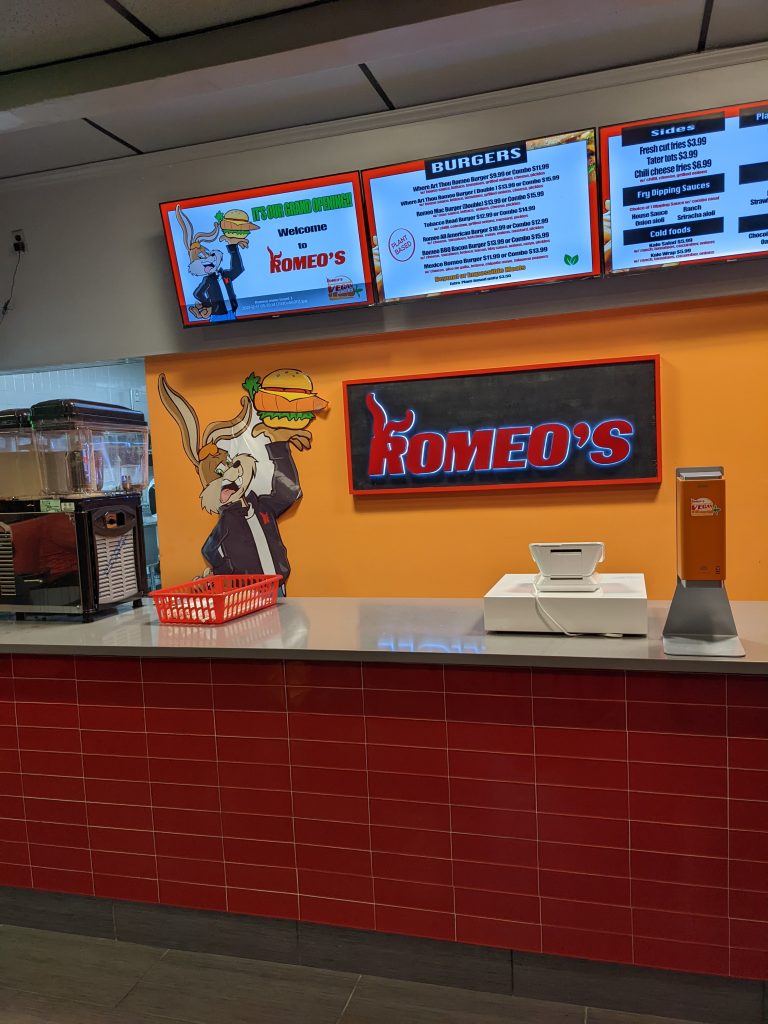 They currently offer 6 different burger styles ranging from a more basic Where Art Thou Romeo Burger (w/ house sauce, lettuce, tomatoes, grilled onions, cheese, pickles) to a Romeo Mac Burger (2 patties, w/ mac sauce, lettuce, onions, cheese, pickles) and a delicious sounding Romeo BBQ Bacon Burger (w/ cheese, tomatoes, lettuce, bacon, bbq sauce, onions, mayo, pickles). They offer both Impossible or Beyond patties.
Another unique offering are their milkshakes and they have 4 flavors to choose from. Chocolate, Strawberry, Vanilla, and Oreo. 
 The chili cheese fries and strawberry shake seem to be crowd favorites. 
Parking is tight and their neighbors will tow, so they recommend parking across the street and playing Frogger to cross South Blvd. I do not think I would recommend that game.
Once they nail down the logistics to crank out orders and better handle the continued crowds of customers, with their already polished branding, they would be ready for franchise-like expansion.