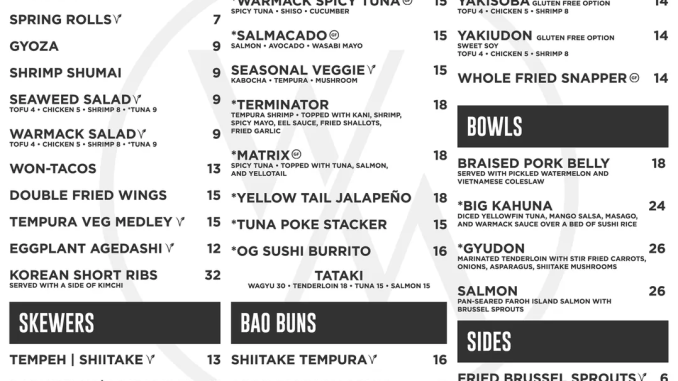 Vegan options in Charlotte are spreading faster than I can update on a part-time basis and I have yet to find a good way to keep you up to date aside from a fleeting Instagram story.
So here are a few new vegan options to show up on the radar.
Warmack
The Warmack online ordering menu doesn't appear to show what is vegan, but their recent sponsored Facebook post does clearly mark their vegan options. A decent amount of options to feed you on a night out. Fried Brussel sprouts and a tempeh skewer sounds interesting. Warmack is located on Central in Plaza Midwood.
Yanni Bistro
Located on John Street in Matthews, Yanni Bistro opened in 2021 and has plenty of vegan and gluten free options. The menu appears more veggie focused with healthier looking options than my usual stops. The aubergine casserole and kimchi with fonio both sound unique and enticing.
I Heart Mac & Cheese
While this is a little outside of my eating radius, I Heart Mac & Cheese is a chain that recently opened a location in Indian Land, SC. It is less than 30 minutes from Charlotte and the menu clearly indicates their vegan options. They offer several Beyond Meat products and vegan grilled cheese and a classic vegan mac. The Vegan Delight with Beyond Sausage, cheese sauce, broccoli, mushrooms, roasted red peppers, tomatoes, and scallions sounds amazing. It looks like they are spreading pretty rapidly across the country, so good to have on your radar as an option if you travel.