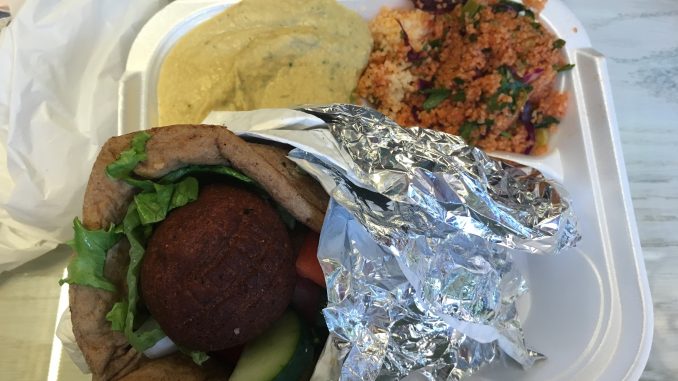 There are several vegan food options in Uptown Charlotte near Romare Bearden Park. With the addition of B Good across from Mellow Mushroom and the addition of the second Rhino Market there as well, this side of Uptown has a lot to offer vegans visiting Uptown.
Mellow Mushroom – They offer vegan cheese for their pizzas and their tempeh sandwiches are one of my favorites. Unfortunately, they charge extra for the vegan cheese. Still a decent option for a mixed crowd that wants to have a decent beer selection.
Istanbul Lounge – Only been here once and as I recall they were quick to know what items were vegan friendly. They have hummus, falafel, and grape leaves…so if you're craving that, go for it. Probably have to get it to go because there is not much room inside and beware of odd hours here as well.
Rhino Market – No changes from the original location, so the Tofu You, Raw Rhino, and Chaud Legumes are my vegan go-to options. May have to tweak a few items, but they usually know what it means to make it vegan.