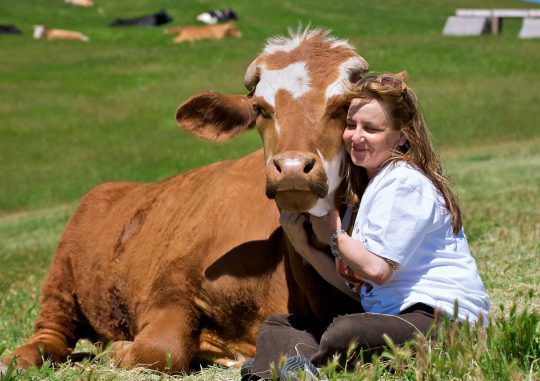 Why don't more veg-friendly folks embrace Happy Cow? Every time we travel to other cities in the US or beyond, we rely on a combination of Yelp, Happy Cow, Instagram hashtags, and random city-specific vegan blogs (like this one). Yet, I rarely contribute to Happy Cow to let people know the great vegan options that I rely on in my everyday life.
Using the app has landed us several vegan joints we simply wouldn't have come across without it. Despite what it seems, Google doesn't know everything. When a new vegan restaurant pops up, they may not have much of an online presence or possess any skills in the marketing department, so you might not know where to get those dope vegan tamales or a slice of vegan cake.
However, all it takes is one random dude leaving a review after finding an accidentally vegan, totally delicious doughnut at a local bakery to make my life that much better (See Suarez Bakery).
While the more universally utilized site Yelp has gotten a little better in showing vegan-friendly places, it still shows places that say "Vegan nightmare" or something using the word "vegans" to say there is nothing for vegans. Not helpful, especially when the phone app doesn't allow you to search for the use of the word "vegan" in the reviews. However, they now have a Recommended Reviews section featuring key words like "Vegan" so I guess it's better now. Yelp is still my go to in searching for new places in new cities, but believe it or not Yelp isn't everywhere (like Budapest) and Happy Cow comes to the rescue.
All I'm saying is don't be afraid to share your favorite spots on HappyCow and/or Yelp or even Google and don't forget to review your favorite spots you visit most frequently in your everyday life.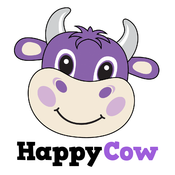 It doesn't take much, just fill in the blanks of the sample review below…
________(Restaurant name)________ serves the best ______(favorite dish)______.  You should definitely check it out if you are in or near ________(city or landmark)________.  They also offer ________(extra vegan option)_____. Yummy!