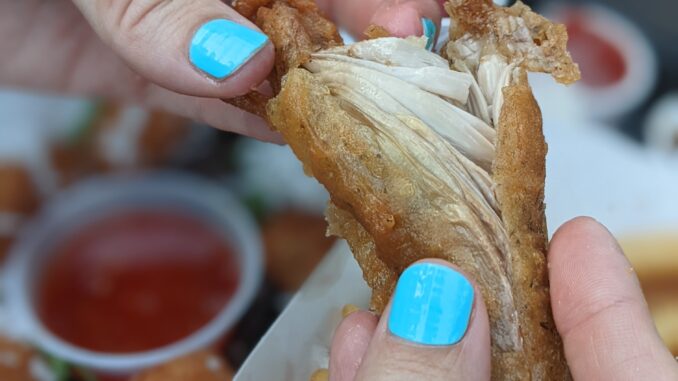 Oh My Cod Vegan Seafood Co. is a traveling food truck that specializes in vegan seafood. They are based out of Florida, but travel around the country popping up at various breweries and vegfests.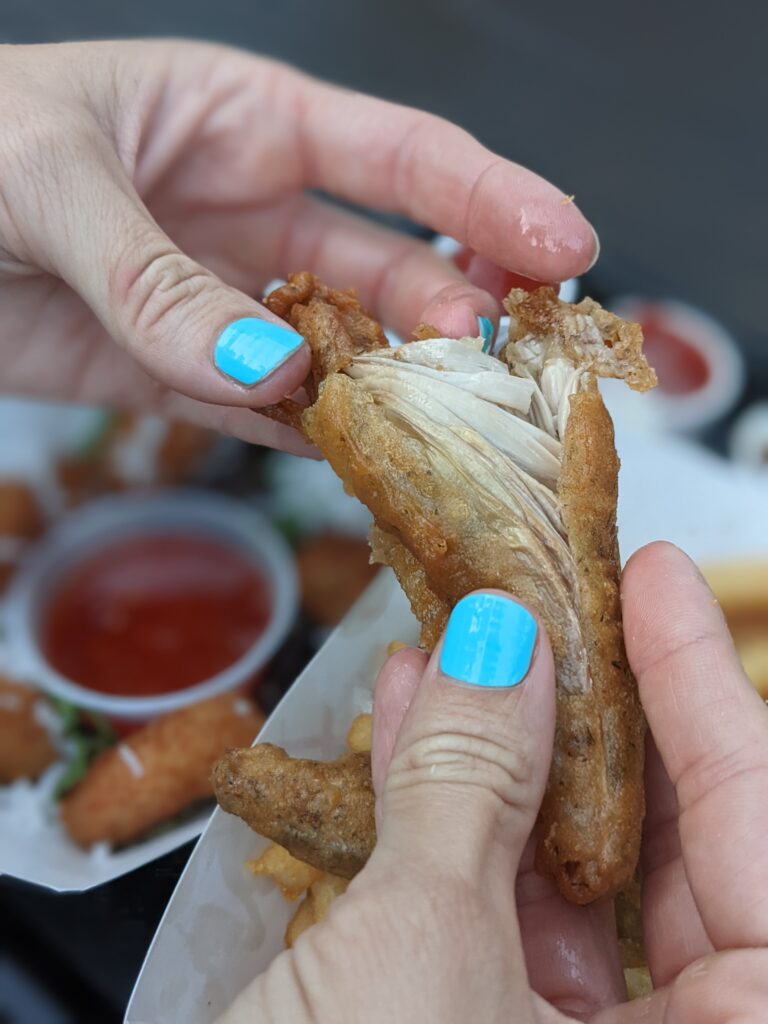 We had a chance to try Oh My Cod when they stopped at Birdsong Brewing this weekend. 
We ordered the mac and cheese, fish and chips and coconut shrimp. It was all excellent. They use banana blossom to mimic the texture of fish. The shrimp and fish are delicious fried goodness that were not overly greasy. 
The mac and cheese qualifies for "I would order again" which is a rarity in the vegan mac and cheese world. 
The shrimp was good dipped in the sweet chili sauce. 
Oh My Cod Vegan Seafood Menu
The menu prices range from $9 to $16, but you're going to want to try multiple things so the cost is going to rise quickly. They do offer a platter with fish, shrimp, scallops, fries and slaw.
Banana blossom is the purple skinned flower that can be found at the end of a bunch of bananas. It mimics fish texture the way jackfruit mimics pulled pork. 
Where Can I Order Vegan Seafood in Charlotte?
Since Oh My Cod is not in Charlotte permanently, here are a few other places you can find vegan seafood. 
The only option for vegan fish and chips is Oh My Soul, which is fine because it is really good. They use the same banana blossom for their fish. 
Ve-Go regularly serves up tasty shrimp in the form of Bang Bang Shrymp. Also, Loving Hut has shimp on the menu as well as in their freezer section to make at home.