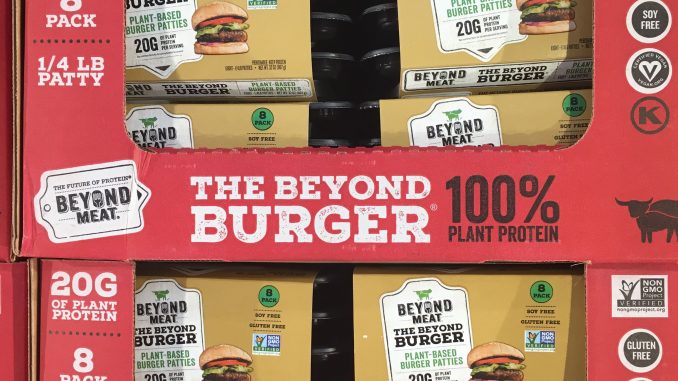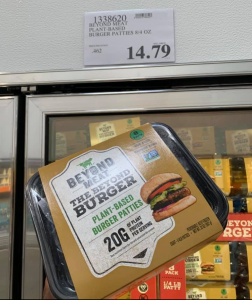 The Impossible Burger and Beyond Burger are no longer just a lucky find when going out to eat. We're now on the cusp of a restaurant having to do more than just offer a vegan-friendly burger to ensure vegans will show up. Hopefully, we'll start seeing more vegan cheese and vegan bacon to make things more interesting. 
My top picks for enjoying the Beyond Burger around Charlotte are Pinky's and The People's Market. The People's Market is the only place I've seen that carries both if you are looking to do a direct comparison and choose your favorite in one sitting. Pinky's is in a league of its own when looking for a true burger and fries experience with it's vegan pimento cheese fries. 
It's great to see so many restaurants offering these burgers, but now things are looking up if you're wanting to fire up your grill at home. Now with Costco carrying a warehouse pack, it makes it a more reasonably priced regular menu item at home. They sell an 8-pack for $14.79 ($1.85 per patty). That is a much better price than the regular $5.99 for 2 patties (roughly $2.99 per patty). The recent sale at Harris Teeter was the best price I've seen when they had an E-vic price of $3.99 and you can get a Beyond coupon from the company's website. 
Where to find the Impossible Burger and Beyond Burger around Charlotte?
Impossible Burger
The People's Market
Hong Phat
Top Golf
Duckworth's
The Peculiar Rabbit
Legion Brewing
Jack Beagle's
Dave and Buster's
Firebirds
Bar Louie
Davidson Ice House
Red Robin
Burger King
Qdoba
Beyond  Burger
Pinky's
The People's Market
Showmar's 
TGI Friday's
Twin Peaks