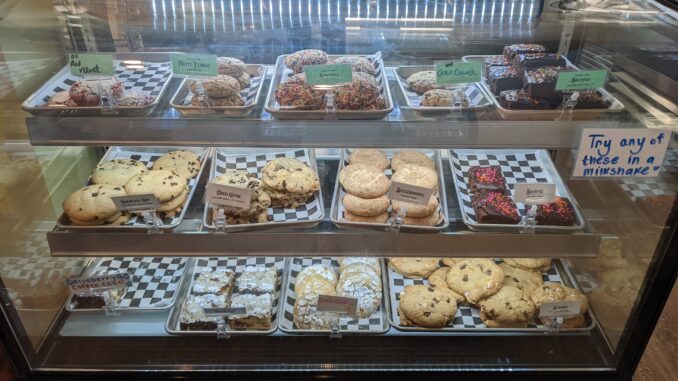 We have not spent enough time in Richmond to give a full vegan guide, but we found a few vegan spots that should definitely be on the radar if you are visiting or passing through.
This is a true can't miss vegan eat while in Richmond. The Brownie Sundae was perfect. The ice cream was the best vegan soft serve ice cream we have ever had. I was so pleased with the ice cream part that I forgot there was a brownie buried underneath. Perfect. The only thing that could elevate it any higher would be hot fudge instead of chocolate syrup. That's just being picky and trying to recreate the hot fudge brownie delight from my Dairy Queen childhood.
They have a full case of vegan treats with scones, cupcakes, cakes, croissants, and coffee cake. They also have a full coffee menu. Super cute spot located in the Carytown area of Richmond.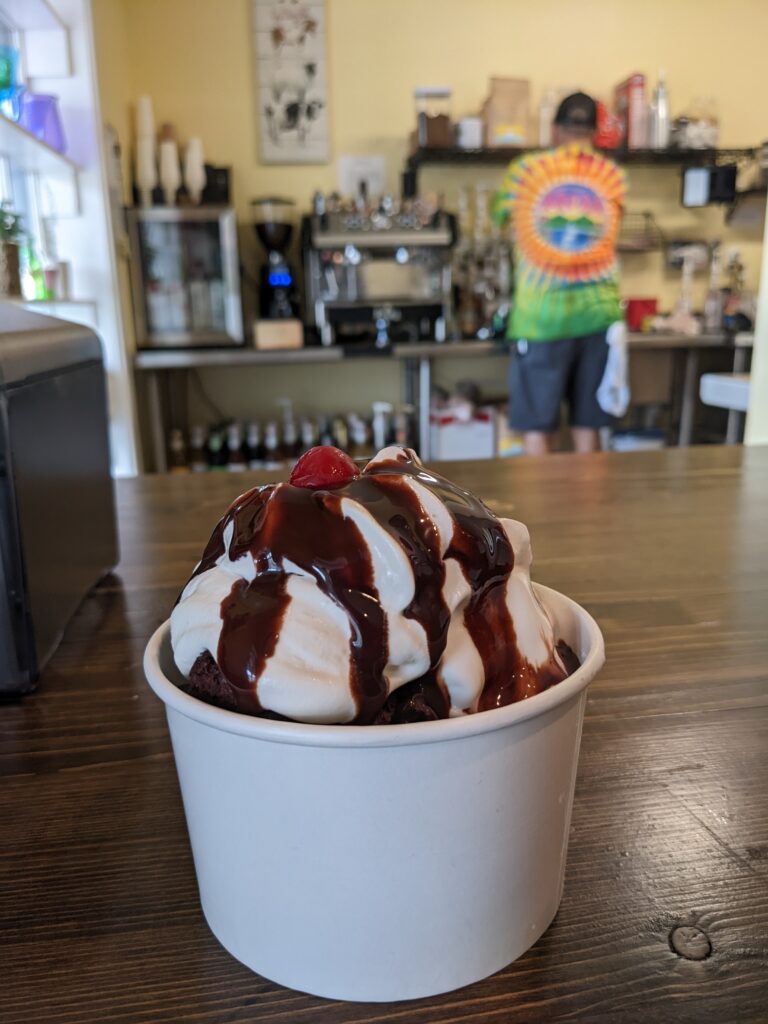 We must have accidentally timed our visit to the Silver Diner perfectly. They had just recently added several plant-based vegan options to their menu. We tried both the Just Egg Breakfast Tacos (with Beyond Meat) and Just Egg Benedict. They were both very good. They even had Oat Milk Vegan Pancakes. 
Apparently, they are a chain with several locations throughout Virginia and Maryland. 
The Hop – Pizza joint with vegan options including pepperoni and a solid craft beer selection.
Hang Space – Burgers and fries vegan spot 
Ellwood Thompson's – It has been several years since we have been here. They had the best vegan selection of treats of any grocery store at non-vegan item prices. Not sure if that still holds true, but it left an impression.