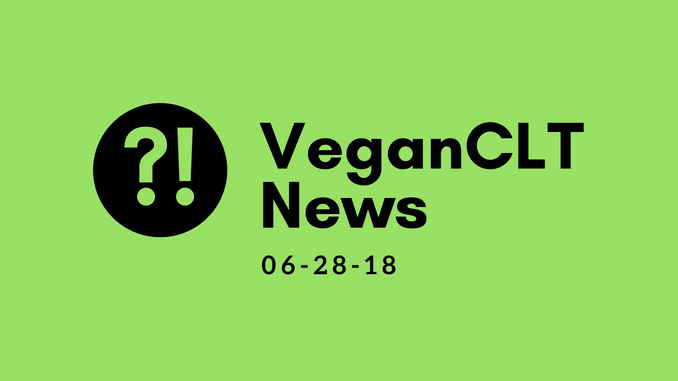 Here is the latest news and/or just news to me in the Charlotte vegan scene:
Right after posting an update on new vegan dessert options in Charlotte, vegan restaurant Bean announced they are now serving soft serve vegan ice cream.
Vegan Mac Down will happen in Charlotte July 19 at C3 Labs. Did you know you can find Charlotte related vegan events (dinners/activist events/meetups) on the VeganCLT calendar?
Chef Matt Martin will cook up his last meal at Fern on July 8th. Looks like Shawn Harrison will be returning to Charlotte to fill the head chef position.
Apparently there is a place called The Grumpy Monk in Monroe that has a little vegan section on their menu including portobella tacos and a roasted garlic and quinoa burger.