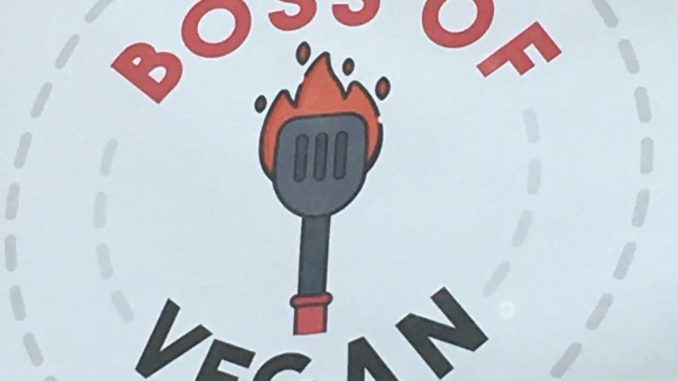 No need to spend time looking at the menu, just order the Boss of Burgers (2 Beyond patties, vegan cheese, vegan bacon, vegan chili, and grilled onions on a Hawaiian bun). The bacon is the best part so don't skip it. Served with a side of seasoned chips and boss sauce. They do use Beyond Meat so be prepared for the #beyondburps the rest of the day…just me? 
The burger was good, not sure how often I'll go back for it. However, that bacon offering alone probably puts it in the top 5 vegan burger options in Charlotte.  Burgers are a tough specialty, especially when using a patty that is so readily available and easy to use at any restaurant. 
We placed our order at 11:30 AM ish, not knowing they didn't open until noon. The order said it would be ready for pickup at 12:05 which was fine. We ended up getting our food at 12:23. Luckily, we had just gotten coffee and had nowhere else to be, but I can imagine if someone is trying to order on a lunch break, it wouldn't sit well. 
It's a nice option to be able to pick up a loaded vegan burger with bacon, cheese and chili.